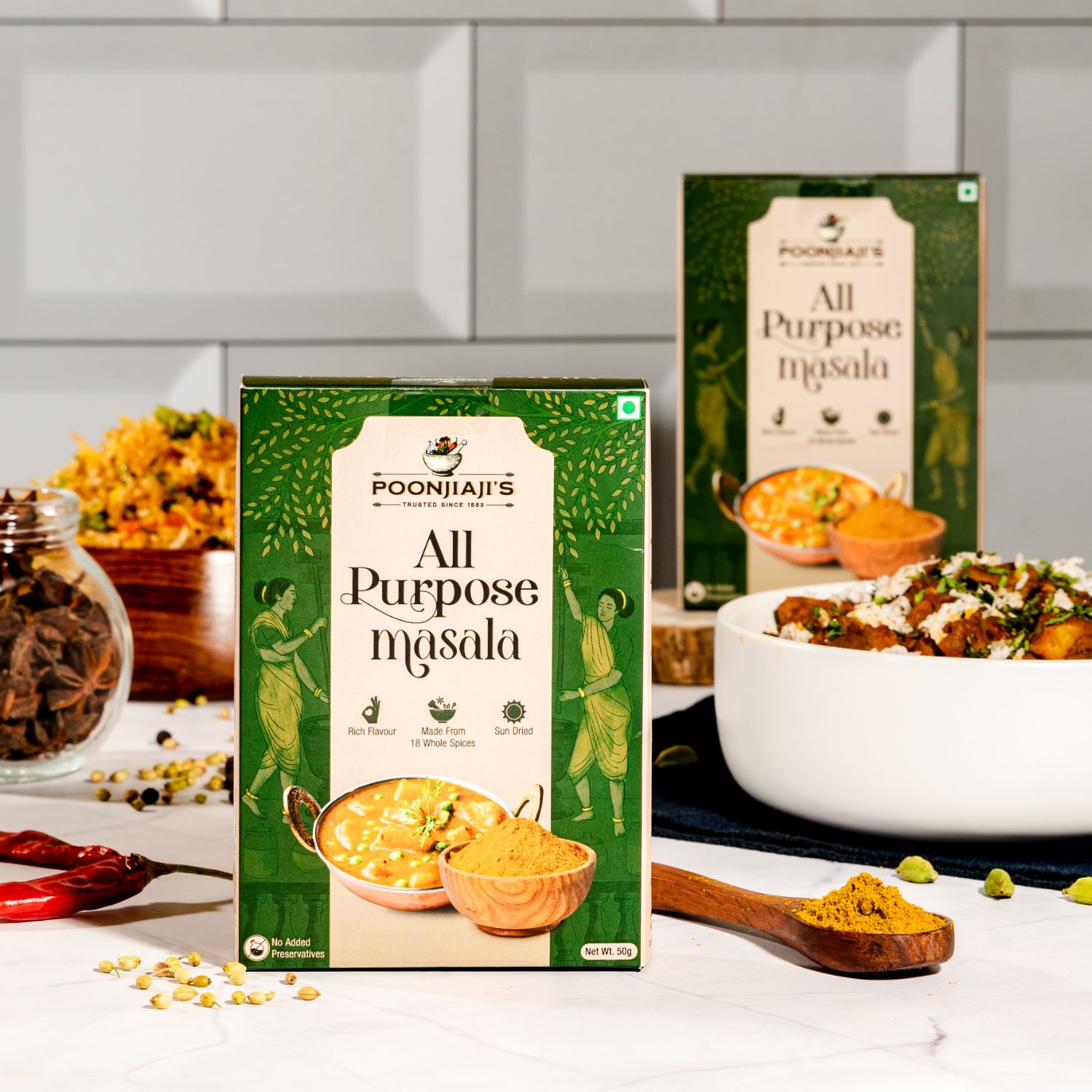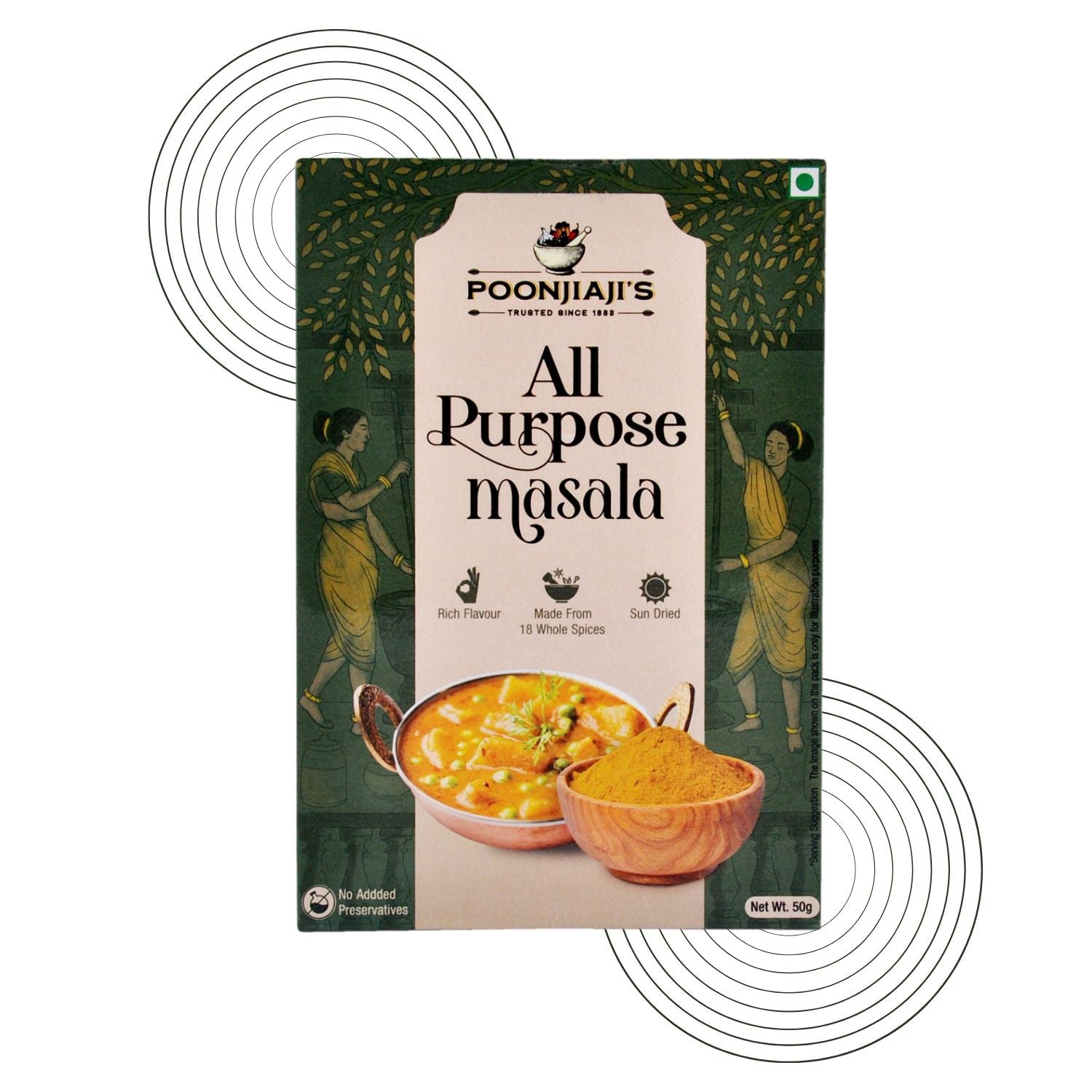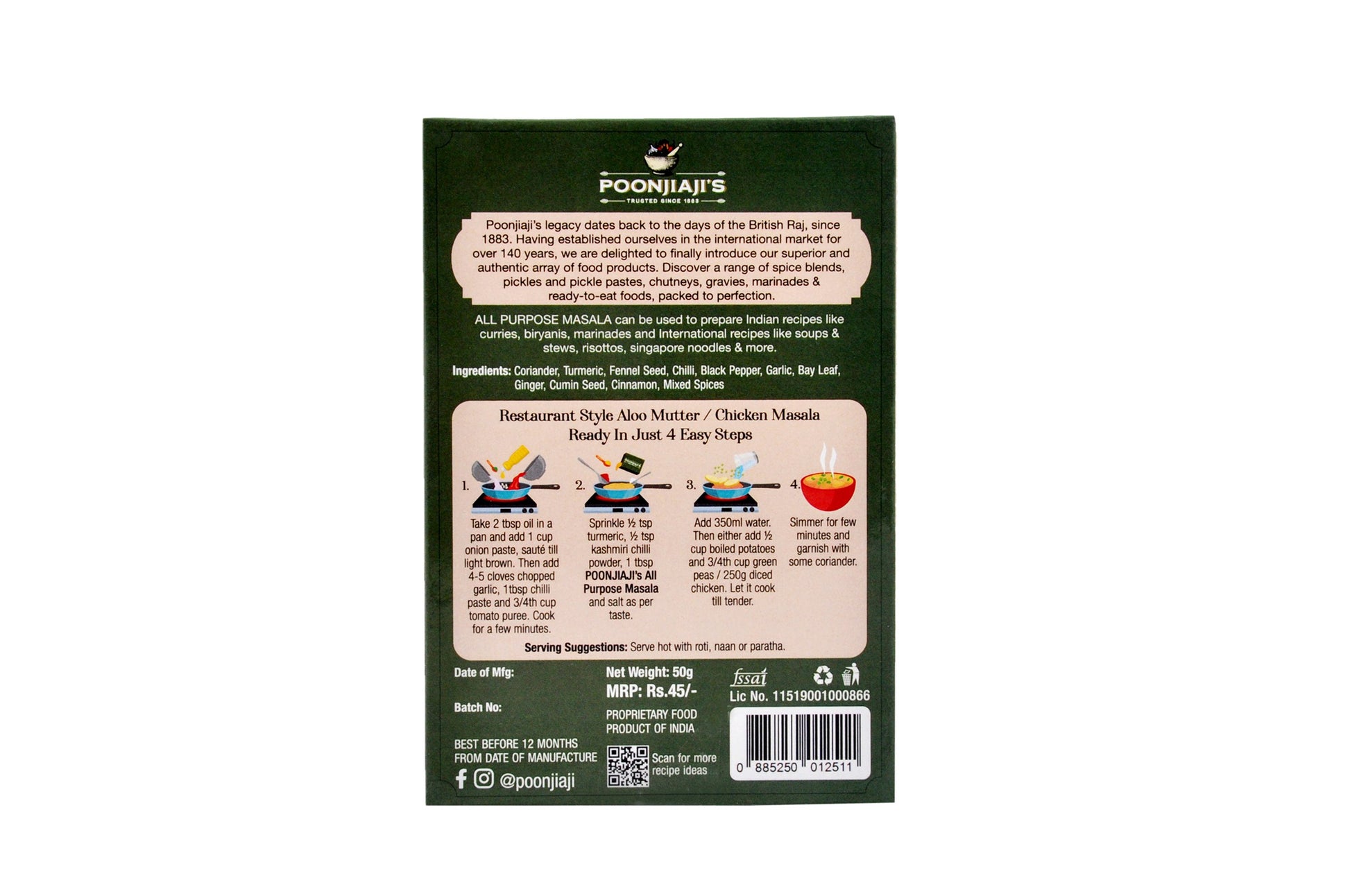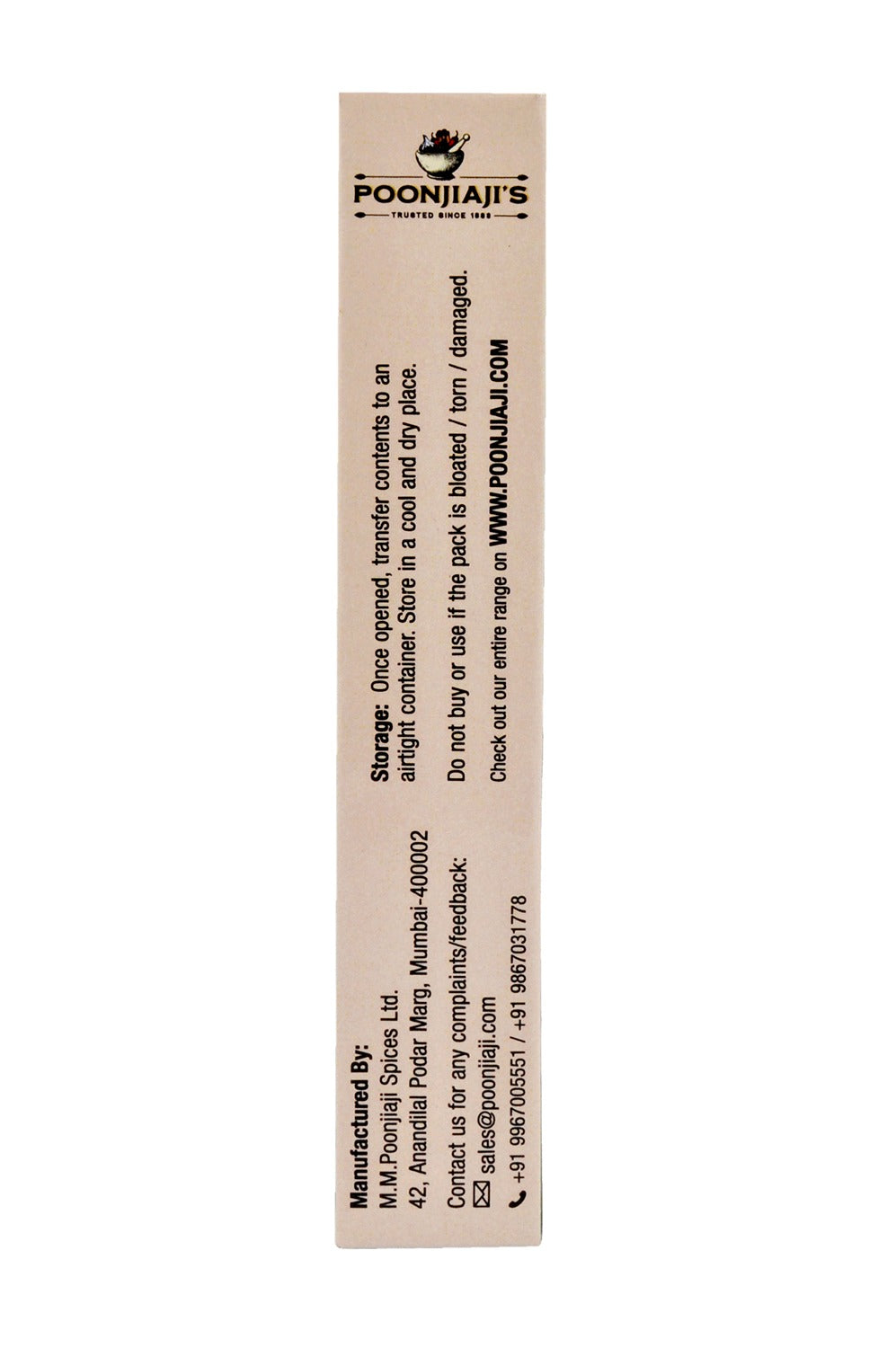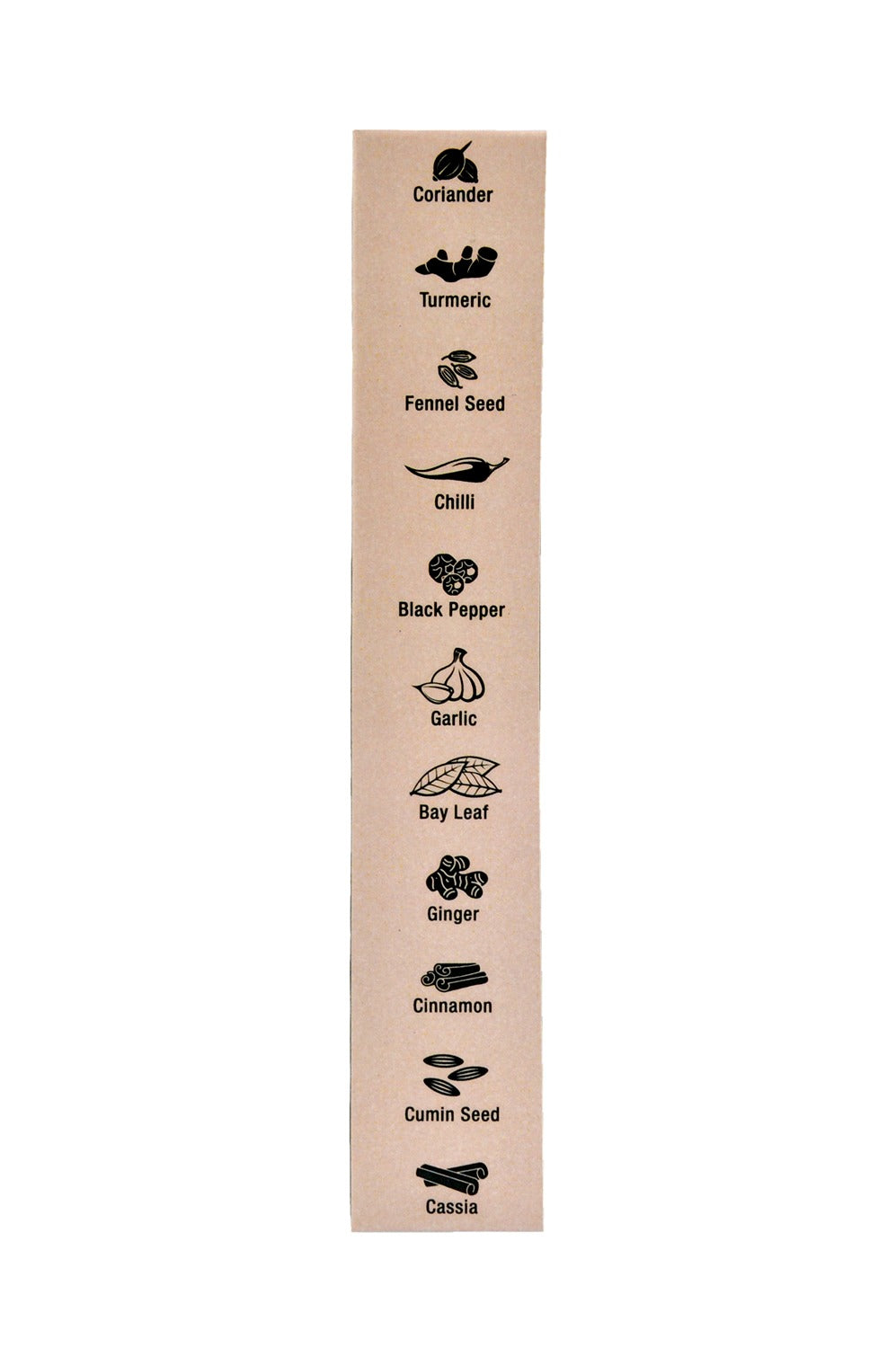 POONJIAJI'S All Purpose Masala is a versatile spice blend featuring over 15 aromatic spices including cumin, coriander, turmeric, and red chili powder. Elevate your culinary creations with this essential blend, perfect for Indian classics like curries, biryanis, and dals, as well as international favorites such as soups, stews, and risottos. Unlock a robust flavor profile in every dish, making All Purpose Masala a must-have kitchen staple. Enjoy the convenience of our user-friendly packaging, simplifying your everyday cooking experience.
Sale price
Rs. 45.00
Regular price
Rs. 45.00
Tax included.

Coriander, Turmeric, Fennel Seed, Chilli, Black Pepper, Garlic, Bay Leaf, Ginger, Cumin Seed, Cinnamon, Mixed Spices
Store in a cool and dry place, away from direct sunlight. Refrigerate once opened. Do not buy or use if the pack is bloated / damaged. Shake it well before use.
I Use it in almost every veggie I make and it's perfect for all kind of vegetables