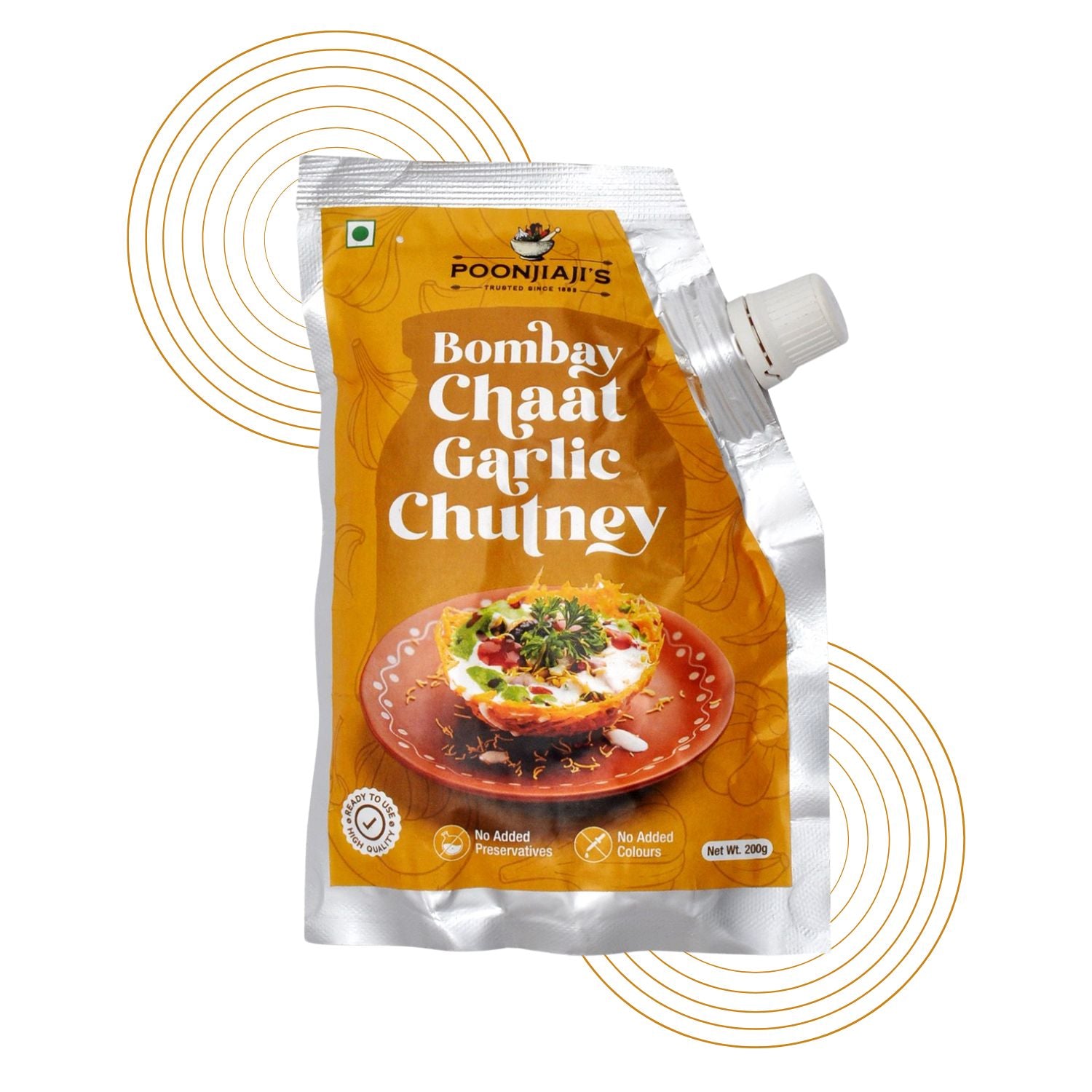 Bombay Chaat Garlic Chutney, 200g
POONJIAJI'S Ready-to-Serve Chutneys are made with the finest quality ingredients, and they perfectly complement a variety of snacks, capturing the authentic flavors of Bombay street food.

Indulge in the fiery Chaat Garlic Chutney, bursting with spices and flavors, perfect for elevating the taste of bhel puri, sev puri, dahi puri, and more. Its versatility extends beyond Chaat, as it can be savored as a delectable spread in Dosas, or added to dishes like Dal Pakwaan and Vada Pav for an extra punch!
Sale price
Rs. 99.00
Regular price
Rs. 99.00
Tax included.

Garlic, Water, Chilli, Sugar, Salt, Mixed Spices, Corn Starch,
Acid Regulator