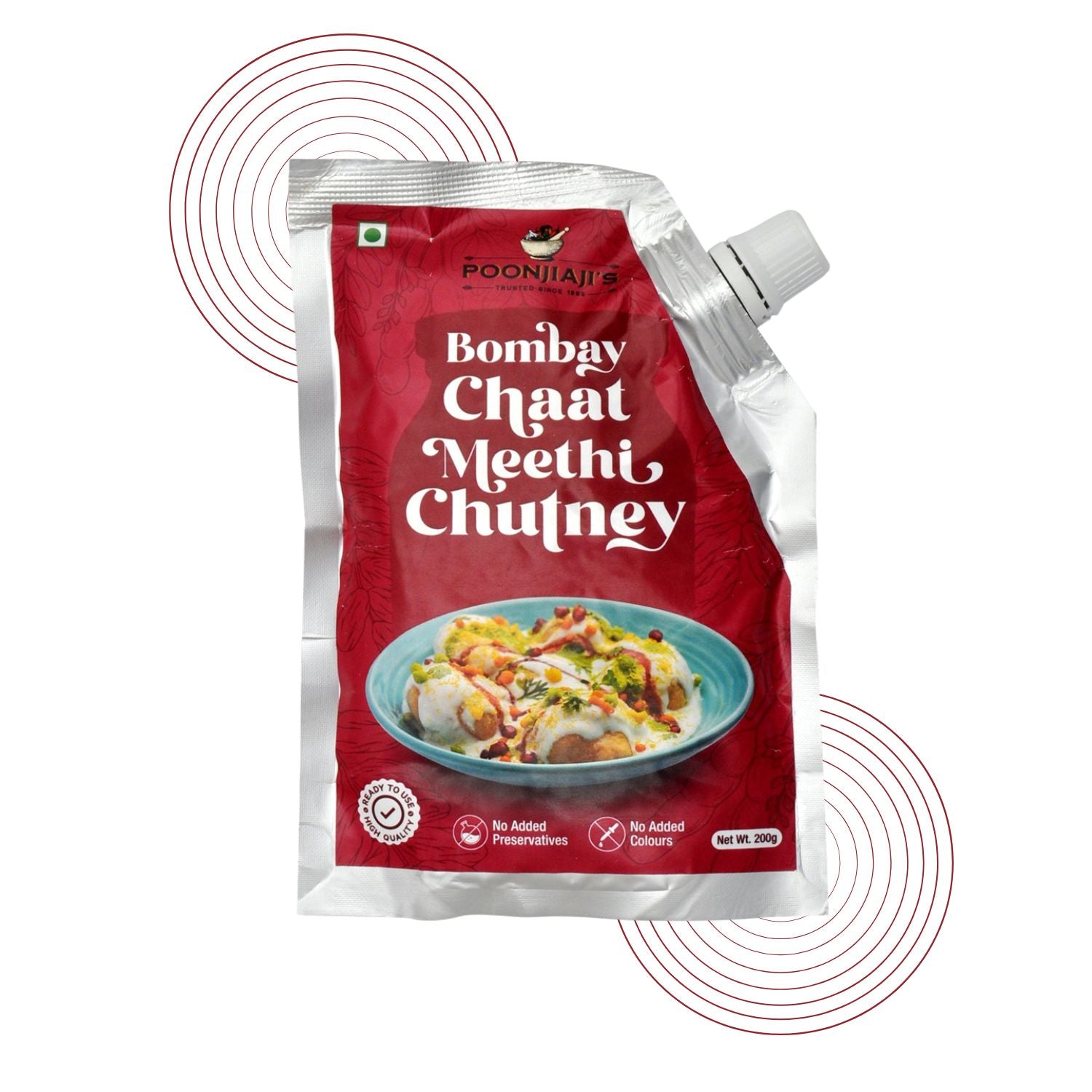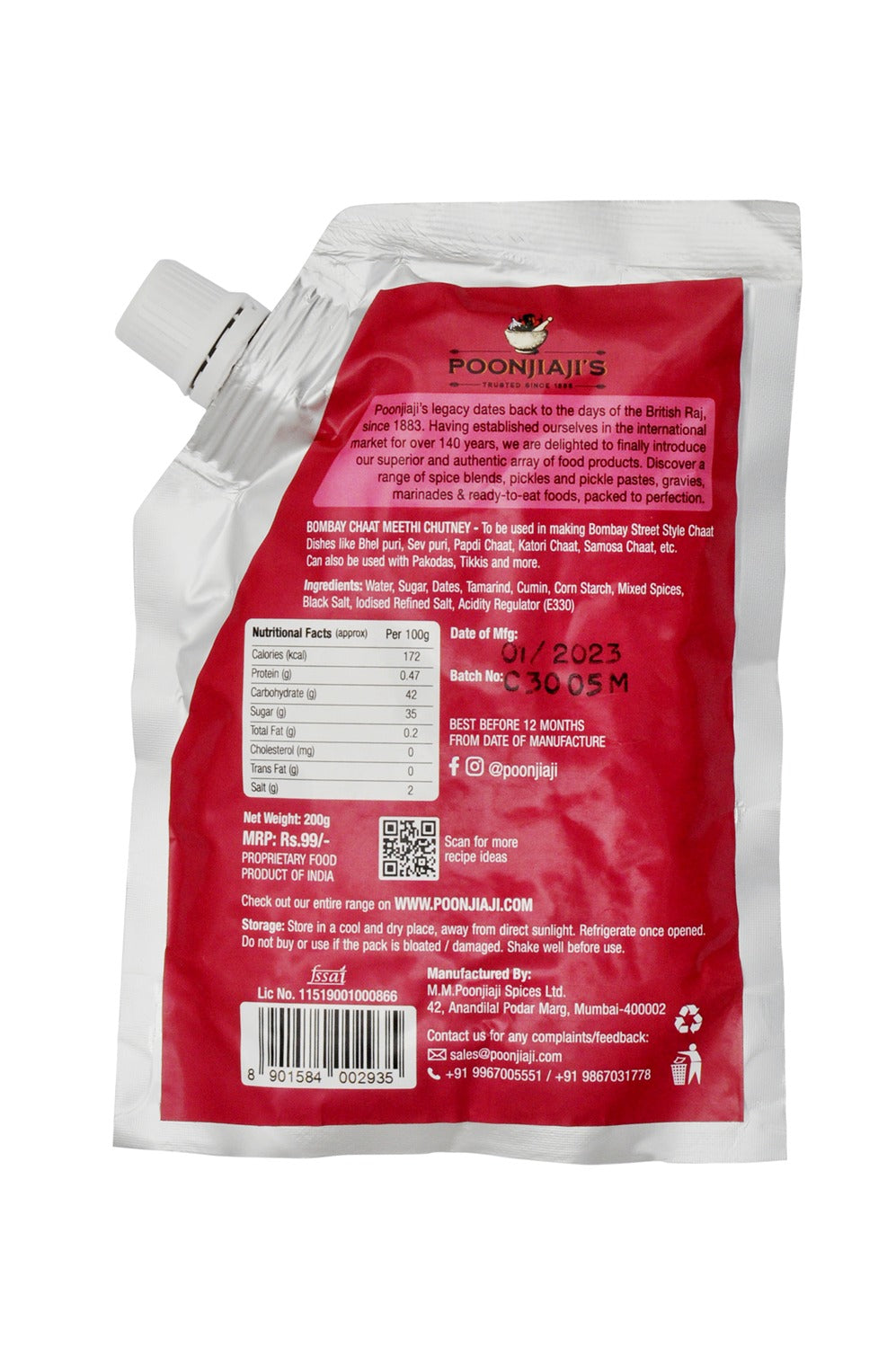 Bombay Chaat Meethi Chutney, 200g
POONJIAJI'S Ready-to-Serve Chutneys are made with the finest quality ingredients, and they perfectly complement a variety of snacks, capturing the authentic flavors of Bombay street food.
Savor the delightful Chaat Meethi Chutney, striking a delightful balance between sweetness and tanginess. This exquisite chutney is a must-have for creating mouthwatering Chaat delicacies. It also adds a delightful touch to snacks like Pakoda, Vada pav, Samosa, and more.
Sale price
Rs. 99.00
Regular price
Rs. 99.00
Tax included.

Water, Sugar, Dates, Tamarind, Cumin, Corn Starch, Mixed Spices, Black Salt, Iodised Refined Salt, Acidity Regulator (E330)
Store in a cool and dry place, away from direct sunlight. Refrigerate once opened. Shake it well before use.