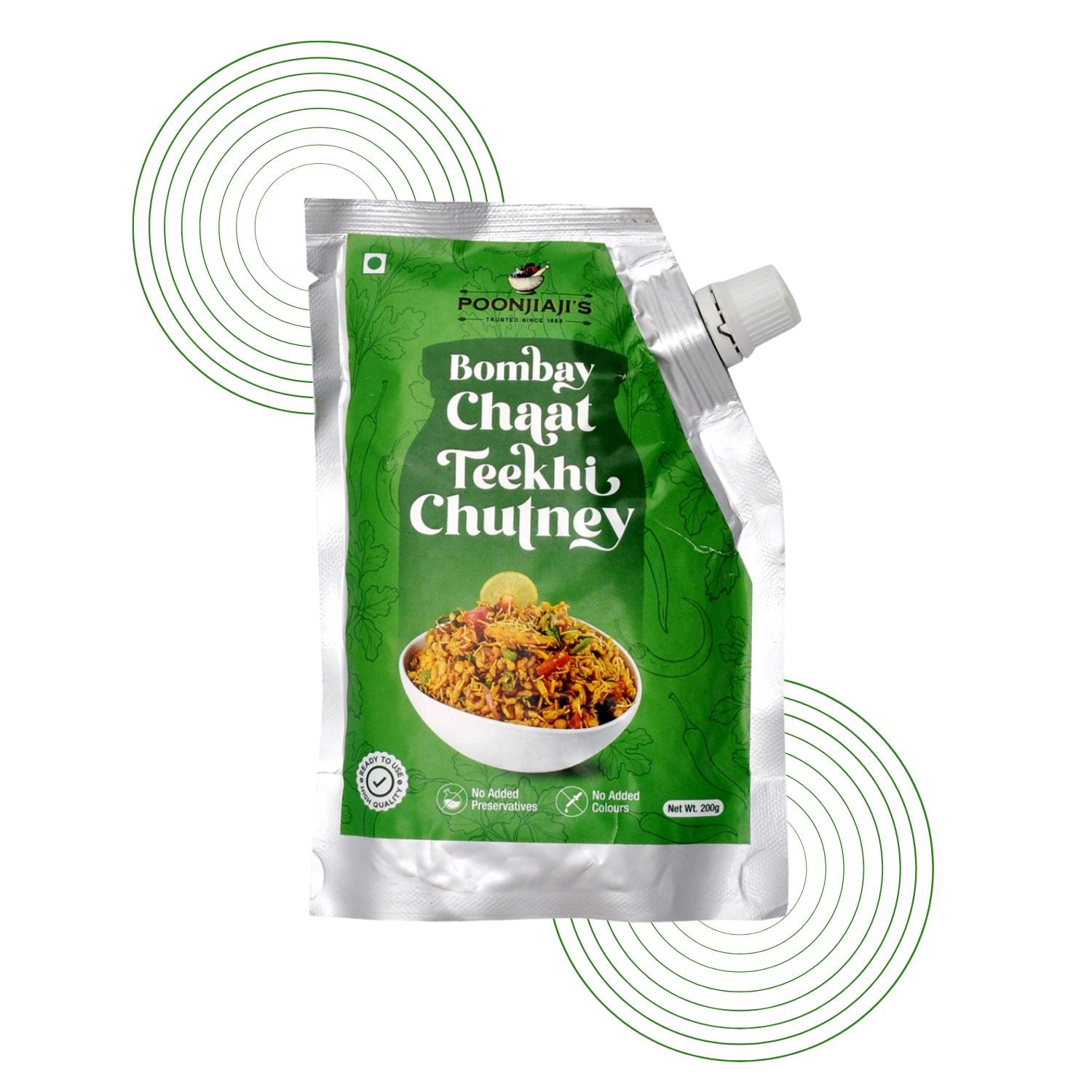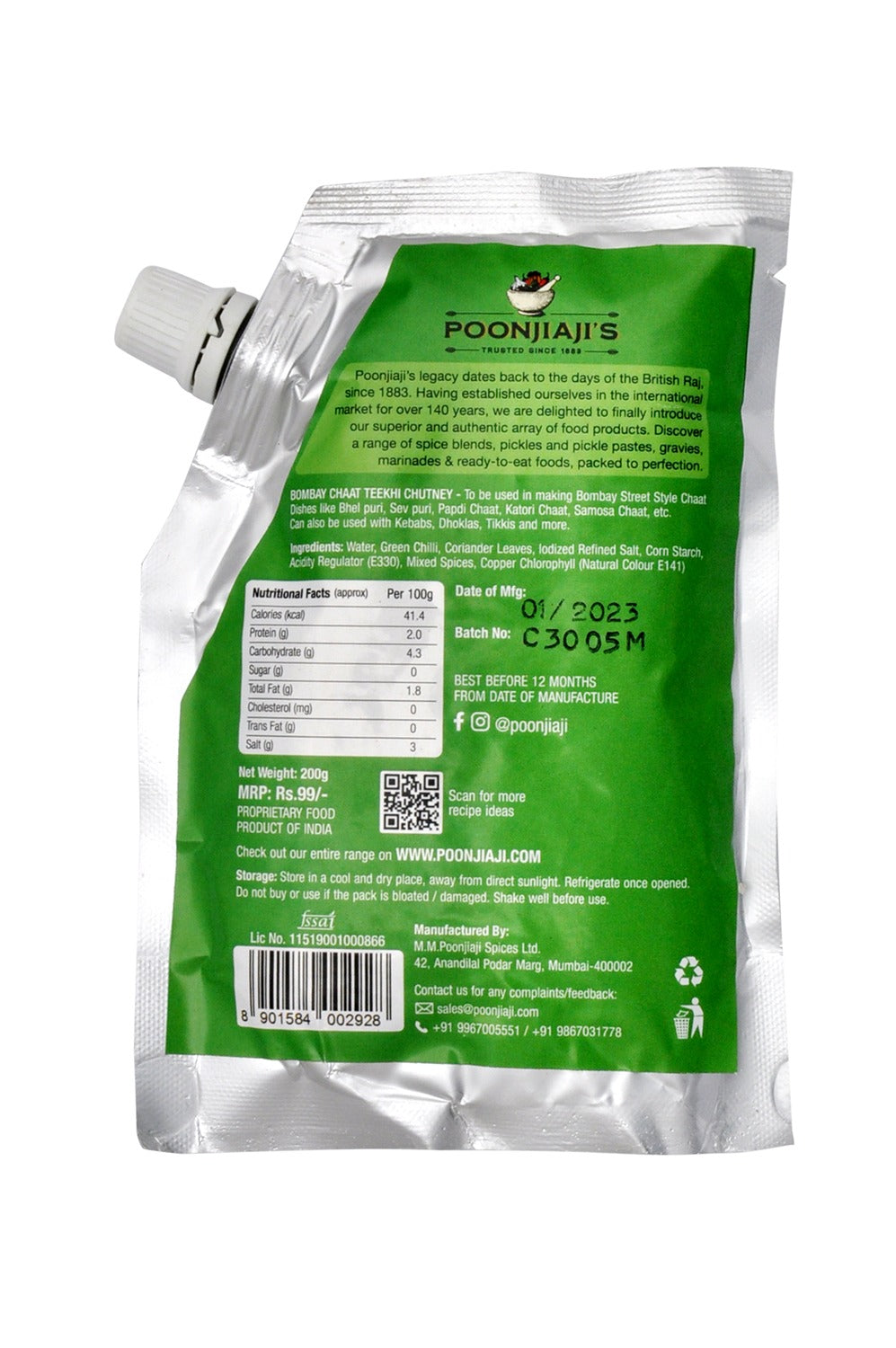 Bombay Chaat Teekhi Chutney, 200g
POONJIAJI'S Ready-to-Serve Chutneys are made with the finest quality ingredients, and they perfectly complement a variety of snacks, capturing the authentic flavors of Bombay street food.
For those seeking a bold and tasteful experience, look no further than our Chaat Teekhi Chutney. Bursting with spicy and herby notes, it perfectly complements a range of Chaat delights. Not only that, it adds a fiery kick to snacks like Pakoda, Vada pav, Dhokla, and more, leaving your taste buds craving another bite.
Sale price
Rs. 99.00
Regular price
Rs. 99.00
Tax included.

Water, Green Chilli, Coriander Leaves, Iodized Refined Salt, Corn Starch, Acidity Regulator (E330), Mixed Spices, Copper Chlorophyll (Natural Colour E141)
Store in a cool and dry place, away from direct sunlight. Refrigerate once opened. Shake it well before use.