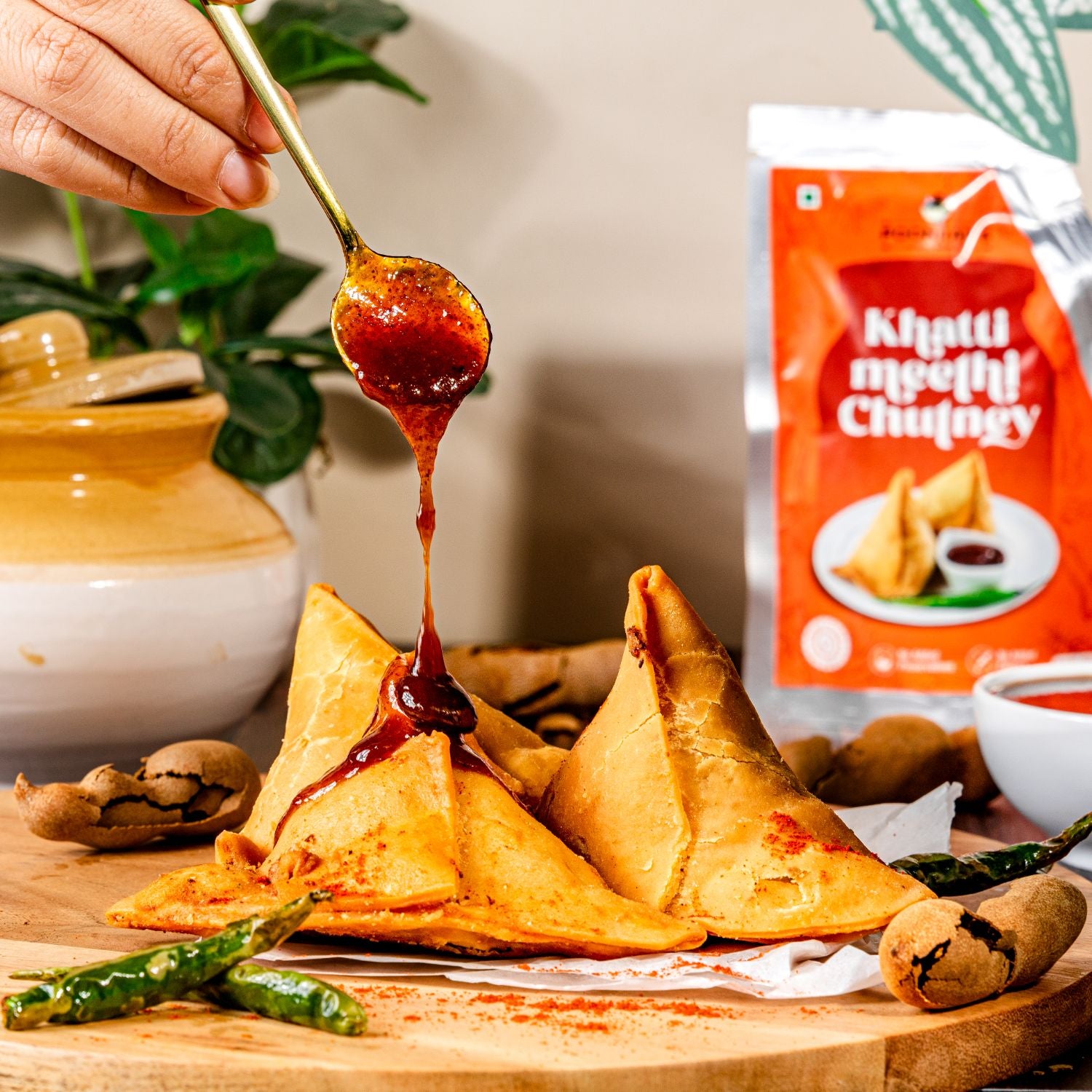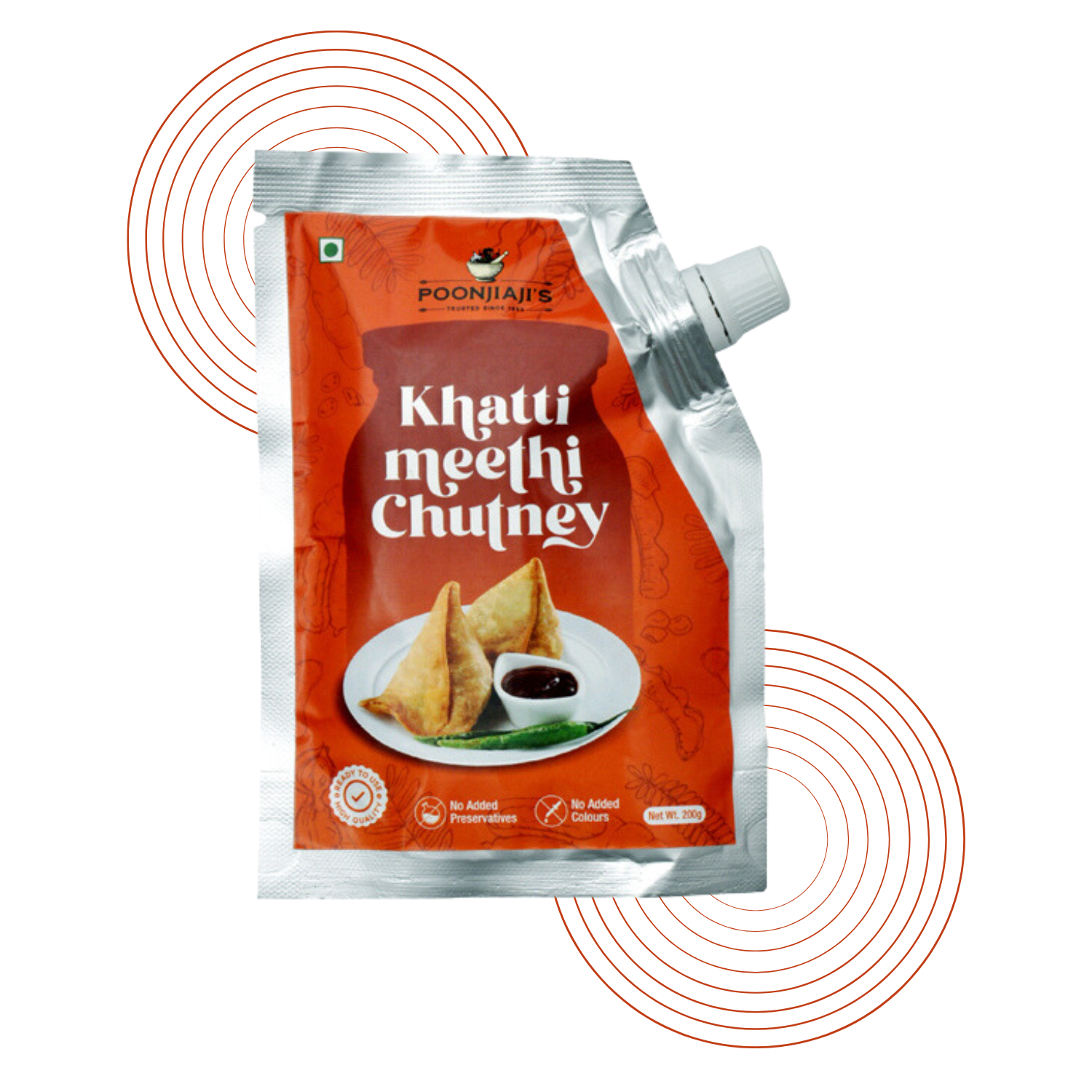 Khaati Meethi Chutney, 200g
Discover the gourmet delight of POONJIAJI'S Ready-to-Serve Chutneys. Made with the finest ingredients, they perfectly complement a variety of snacks, capturing the authentic flavors of Bombay street food.

Enjoy the delectable fusion of flavors with our Khatti Meethi Chutney, a cherished condiment in Indian cuisine. This traditional accompaniment perfectly complements the crispy indulgence of samosas, the beloved savory snack. With its harmonious blend of sweet and spicy notes, balanced by a tangy and subtly sour taste, our chutney enhances the enjoyment of all deep-fried and savory treats, creating an irresistible culinary symphony.

Sale price
Rs. 99.00
Regular price
Rs. 99.00
Tax included.

Tamarind, Sugar, Cumin, lodized Refined Salt, Mixed Spices, Water and Acidity Regulatory (E330)
Store in a cool and dry place, away from direct sunlight. Refrigerate once opened. Shake it well before use.