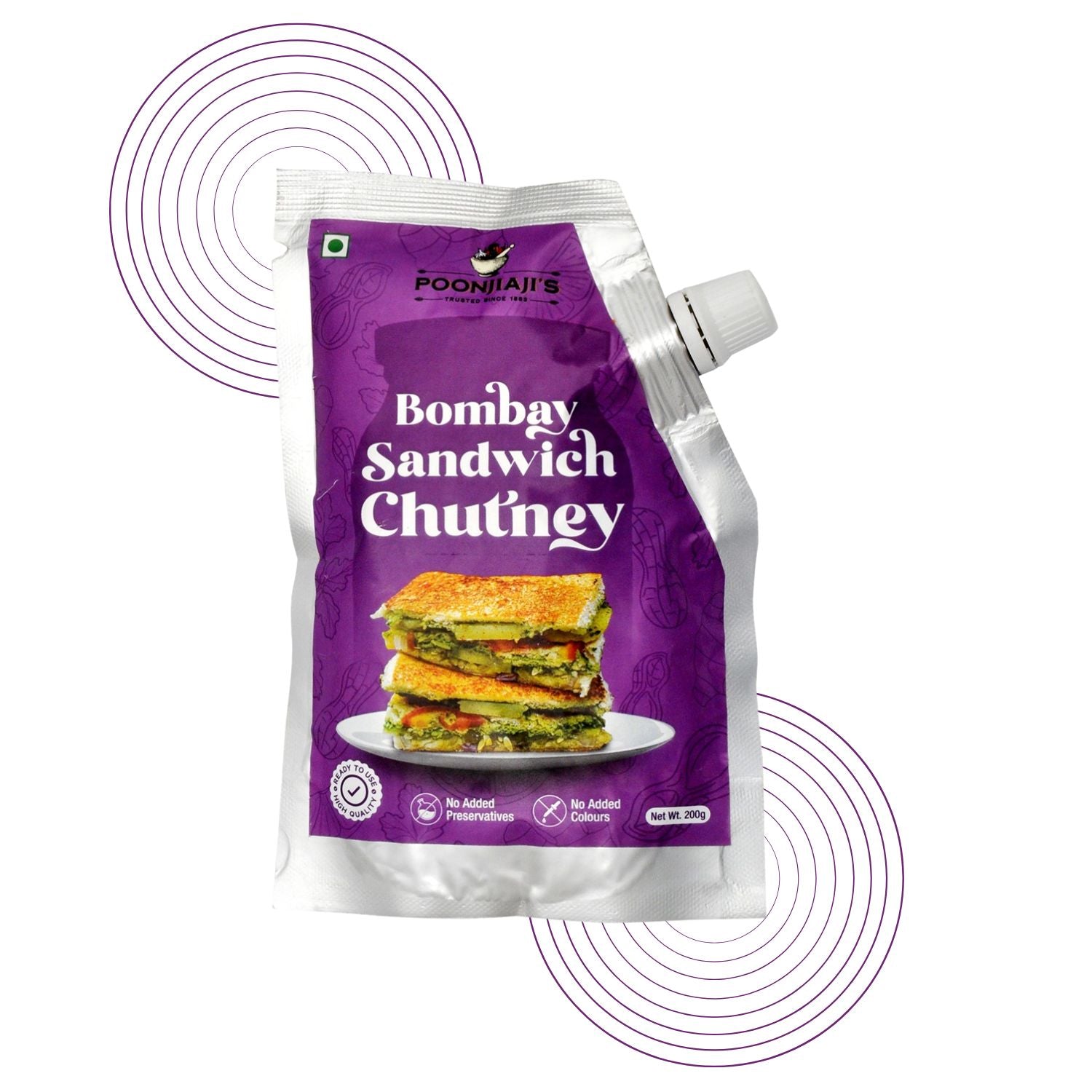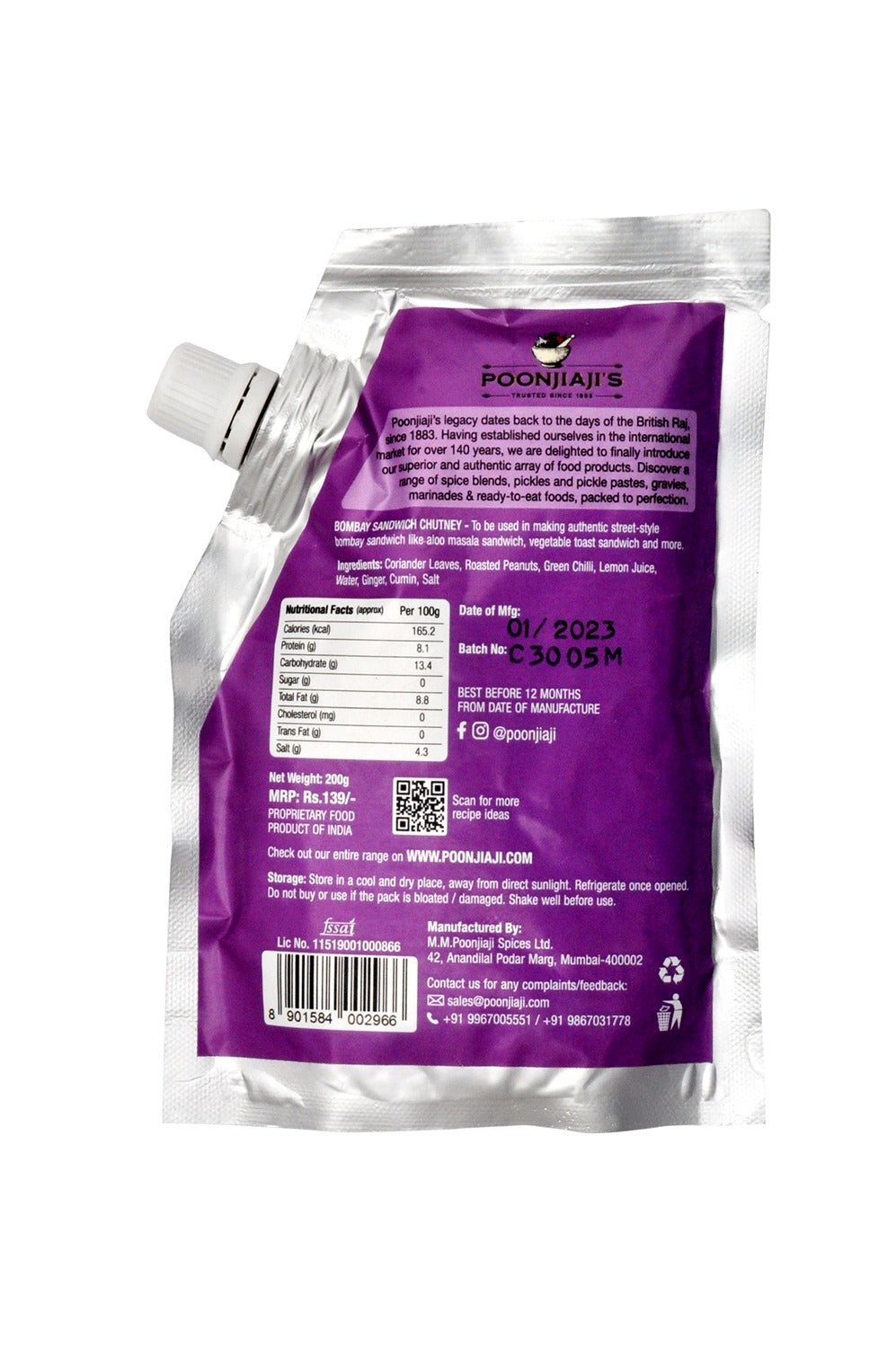 Bombay Sandwich Chutney, 200g
POONJIAJI'S Ready-to-Serve Chutneys are made with the finest ingredients, and they perfectly complement a variety of snacks, capturing the authentic flavors of Bombay street food.

Unleash the authentic flavors of Bombay with our zesty Bombay Sandwich Chutney. It is the perfect companion for crafting irresistible street-style sandwiches, including the beloved Aloo Toast, Vegetable Sandwich, Grill Sandwich, and more. Elevate your sandwich game with this tantalizing chutney, infusing each bite with the vibrant essence of Bombay's culinary scene.

Sale price
Rs. 139.00
Regular price
Rs. 139.00
Tax included.

Coriander Leaves, Roasted Peanuts, Green Chilli, Lemon Juice, Water, Ginger, Cumin, Salt
Store in a cool and dry place, away from direct sunlight. Refrigerate once opened. Shake it well before use.