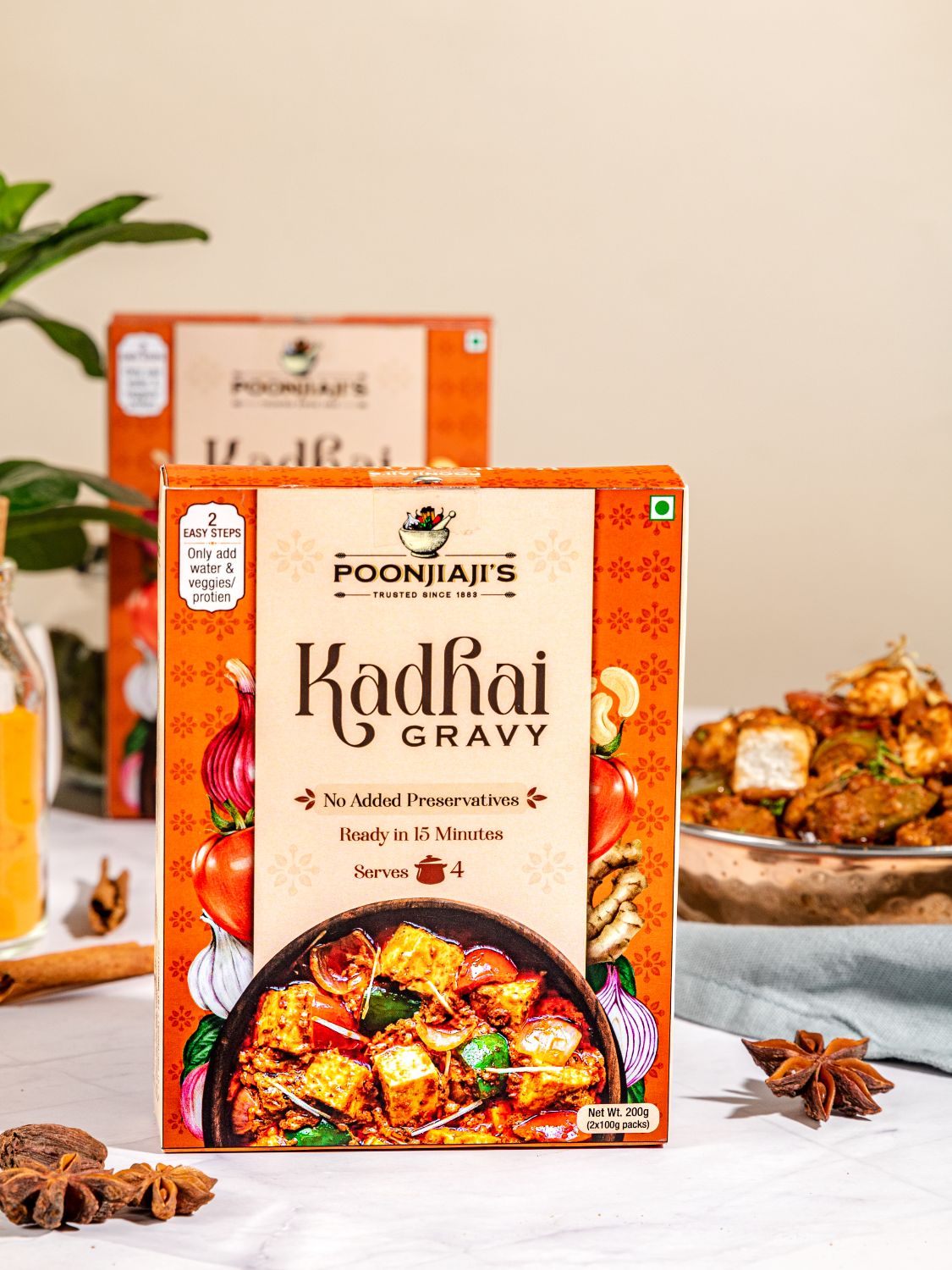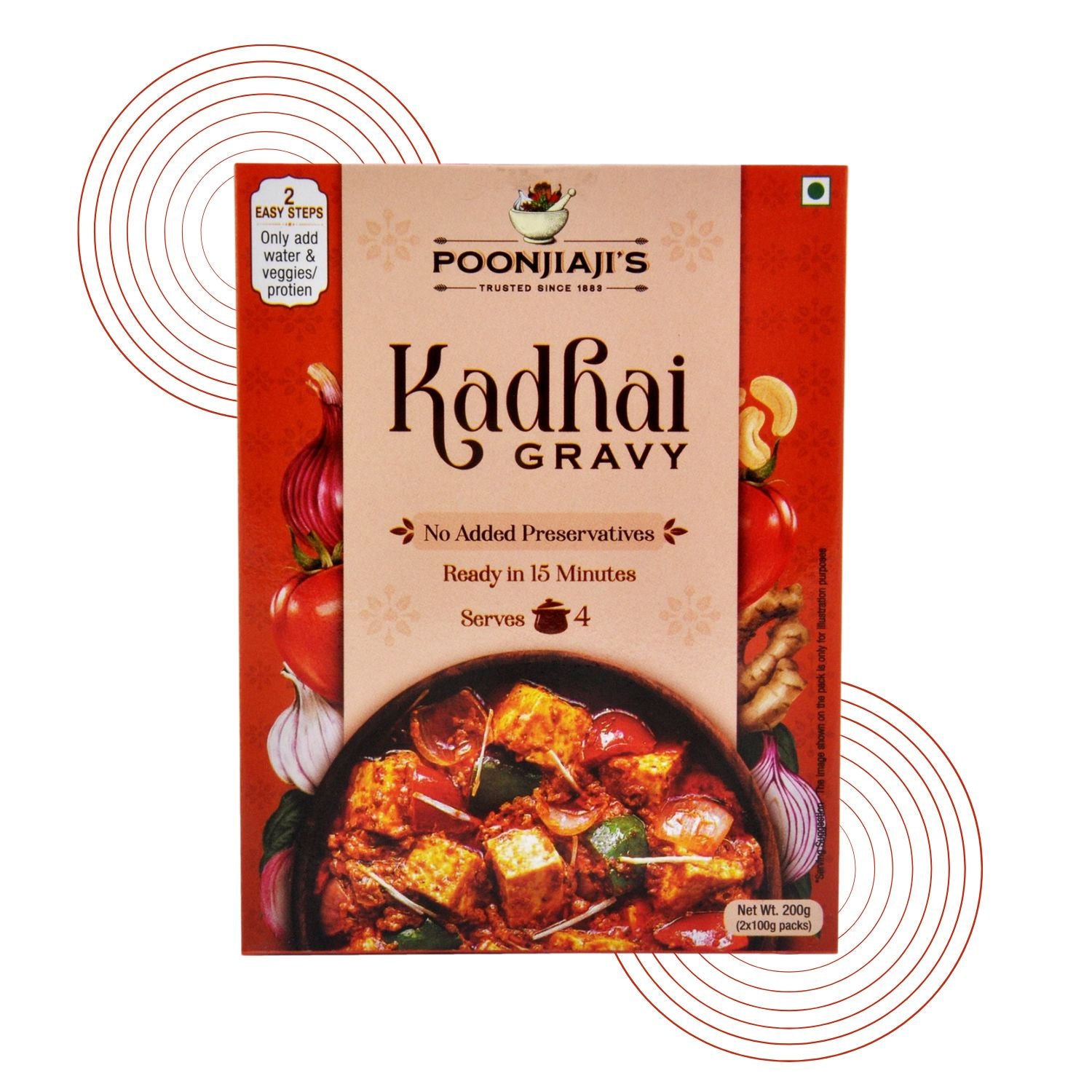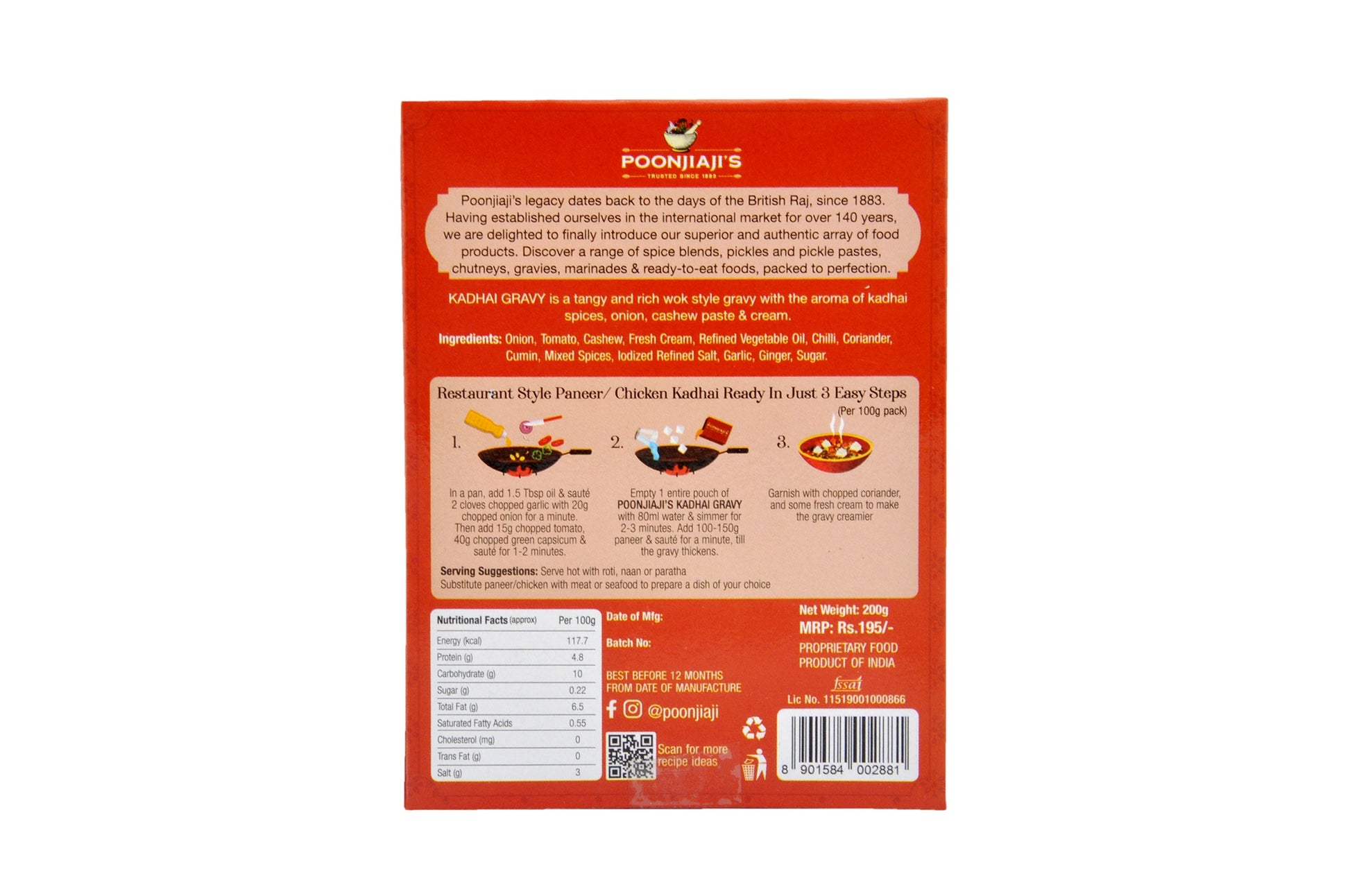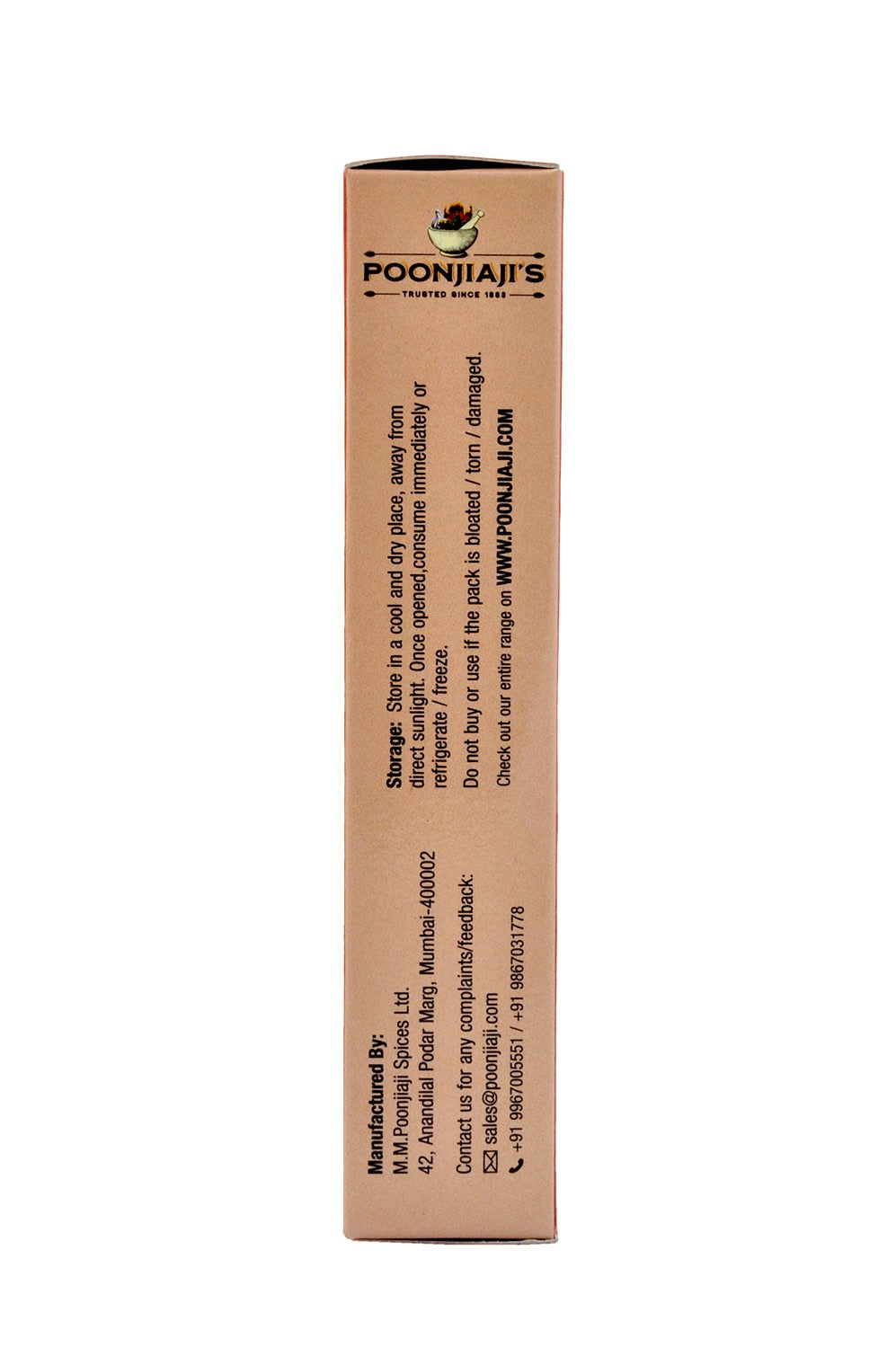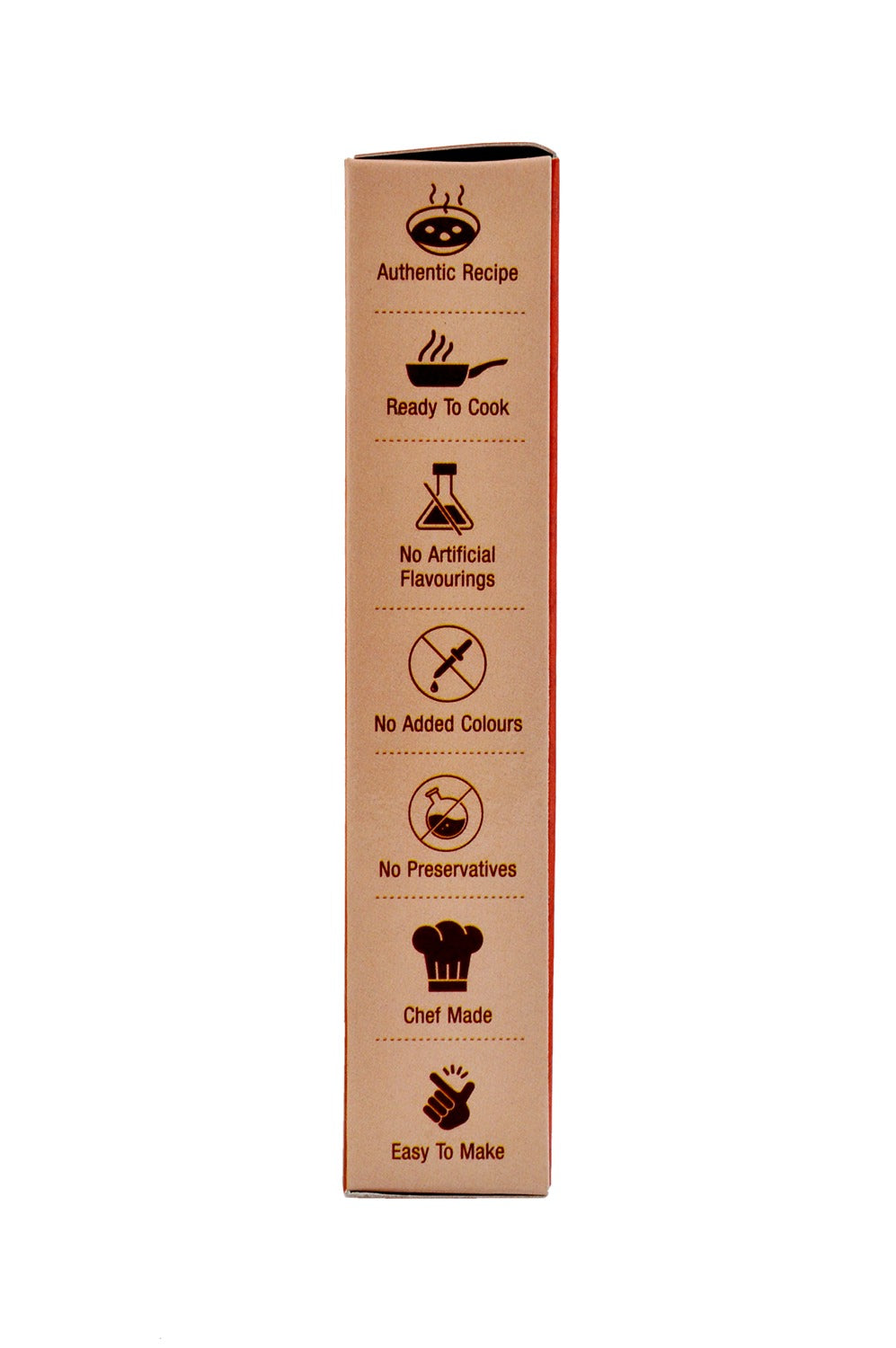 Discover POONJIAJI'S Ready to Cook Gravies—your key to delicious meals in minutes. With authentic flavors and top-notch ingredients, these culinary wonders revolutionize your kitchen. Experience hassle-free cooking with a simple 2-step recipe, savoring every bite of exquisite flavors. Embrace the convenience of gourmet meals at your fingertips, bidding farewell to lengthy preparations.

Indulge in the irresistible KADHAI GRAVY, a tangy and rich wok-style delight. Its aromatic blend of kadhai spices, onions, and cashew paste creates a symphony of flavors that will elevate your meals to culinary perfection.

Dish suggestions: Kadhai Paneer, Chicken Kadhai, Kadhai Mix Veg, Kadhai Egg Curry and more.
Sale price
Rs. 195.00
Regular price
Rs. 195.00
Tax included.

Onion, Tomato, Cashew, Fresh Cream, Refined Vegetable Oil, Chilli, Coriander, Cumin, Mixed Spices, lodized Refined Salt, Garlic, Ginger, Sugar.
Store in a cool and dry place, away from direct sunlight. Refrigerate once opened. Shake it well before use.