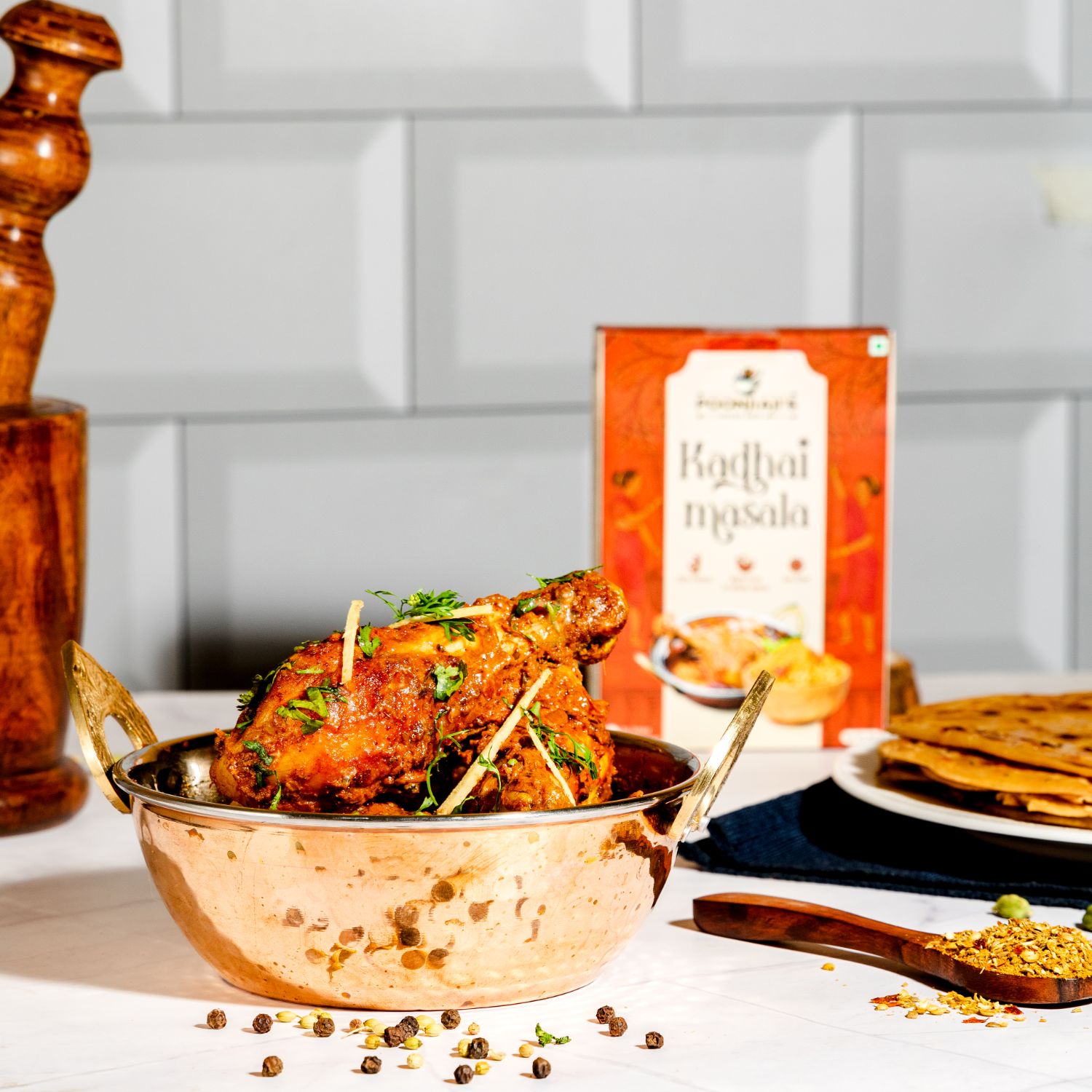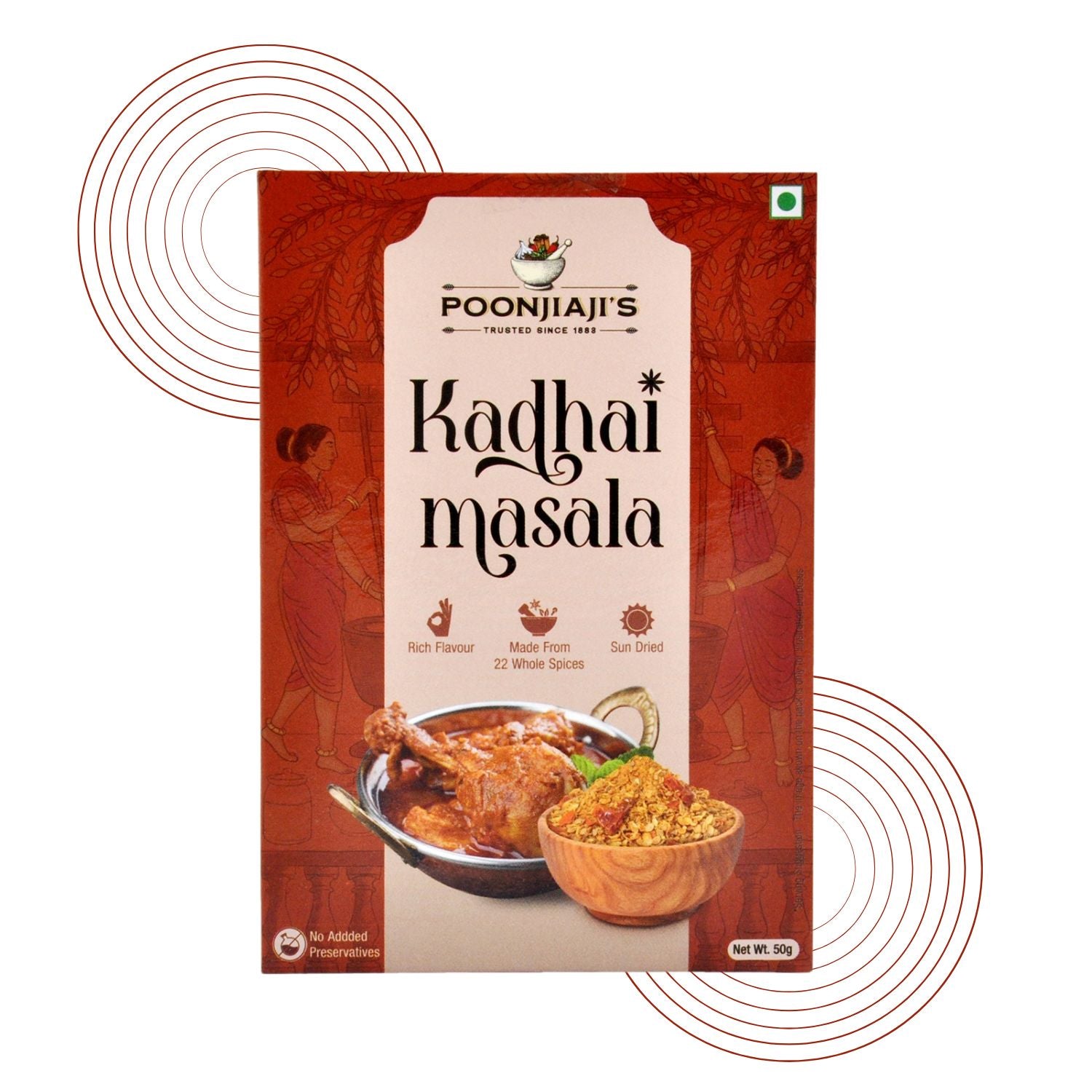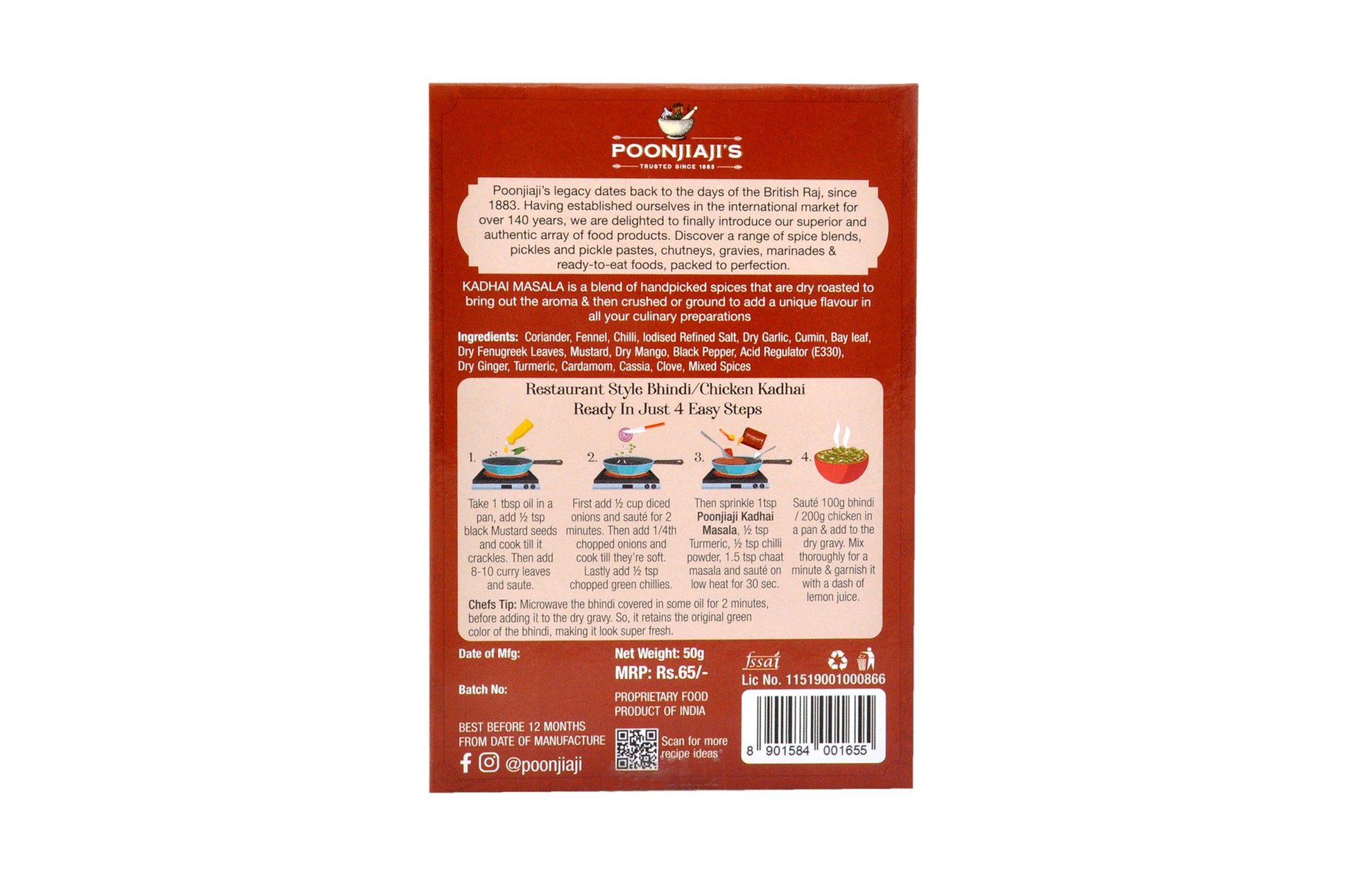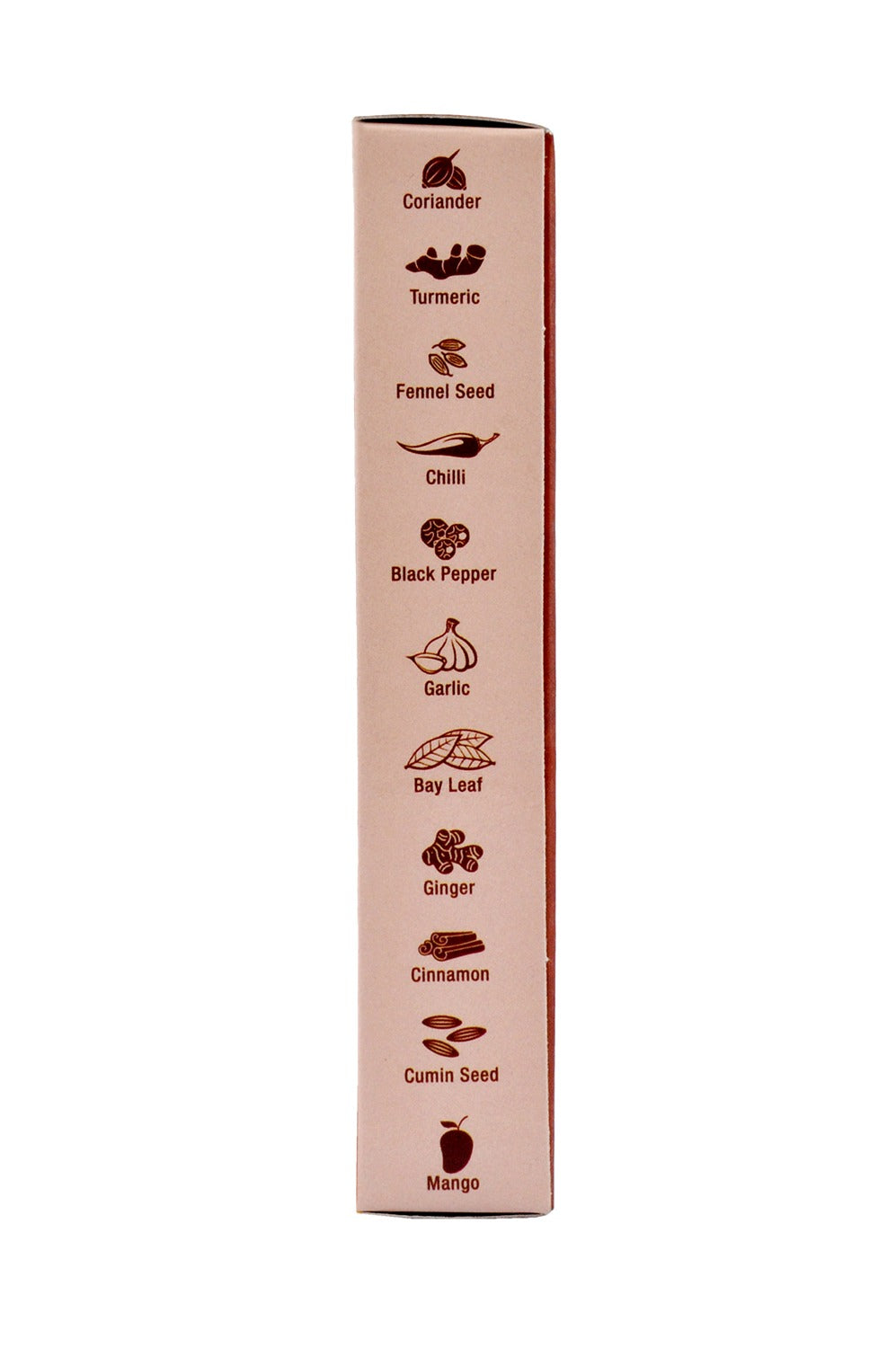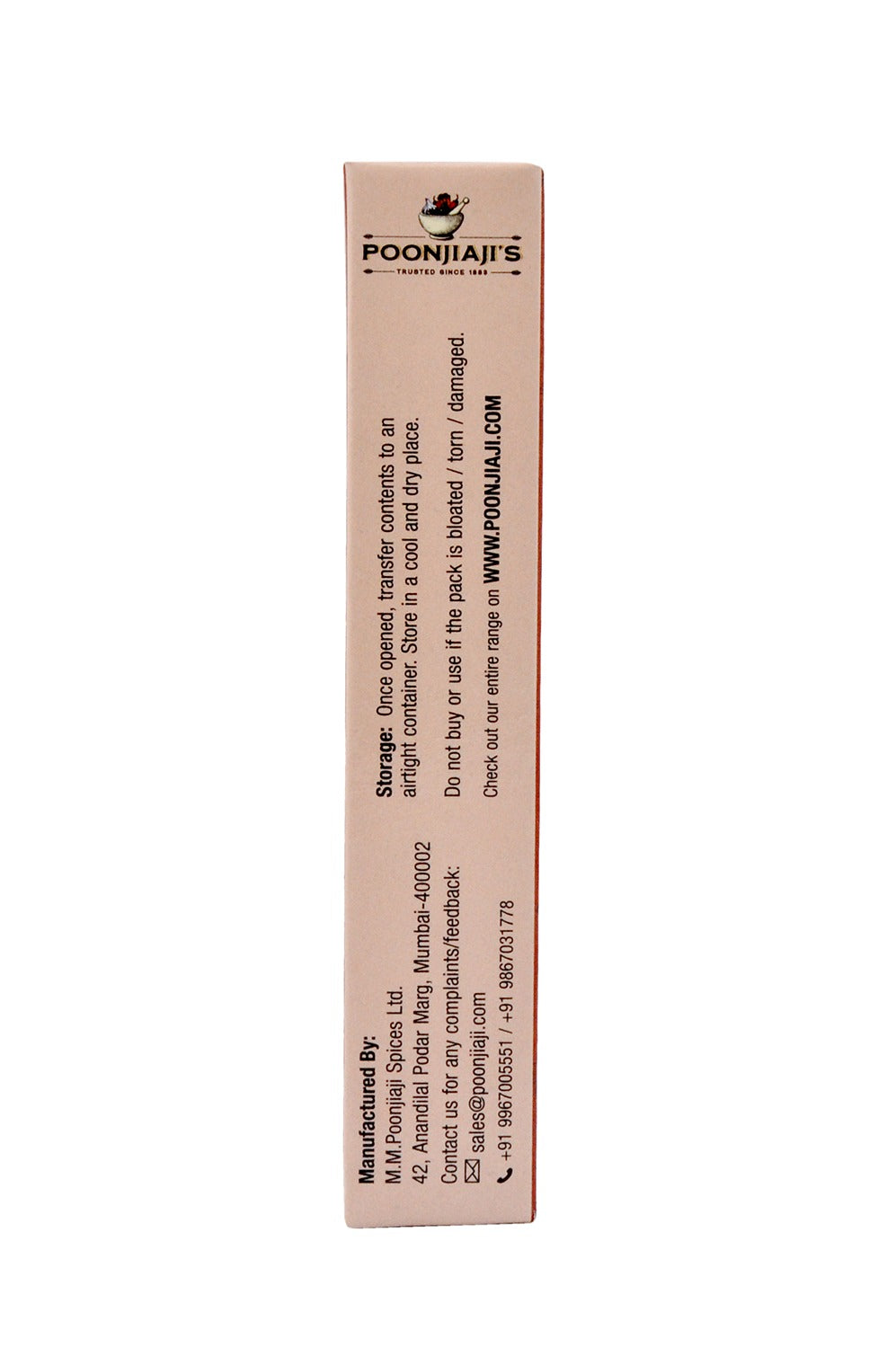 POONJIAJI'S Kadhai Masala is a meticulously crafted blend of more than 20 carefully selected spices. These spices undergo a special dry roasting process that enhances their aromatic qualities, followed by gentle crushing or grinding to impart a distinctive flavor to your culinary creations. This exquisite masala is particularly suited for preparing a range of Indian vegetable curries. It shines brightest when used to prepare mouthwatering dishes like Kadhai Paneer/Tofu, Kadhai Chicken, Kadhai Mushroom, and flavorful Veg Kadhai sabzis.
Dish Suggestions: Indian curries like Kadhai Paneer, Chicken Kadhai, Veg Kadhai and more.
Sale price
Rs. 65.00
Regular price
Rs. 65.00
Tax included.

Coriander, Fennel, Chilli, lodised Refined Salt, Dry Garlic, Cumin, Bay leaf, Dry Fenugreek Leaves, Mustard, Dry Mango, Black Pepper, Acid Regulator (E330), Dry Ginger, Turmeric, Cardamom, Cassia, Clove, Mixed Spices
Store in a cool and dry place, away from direct sunlight. Refrigerate once opened. Do not buy or use if the pack is bloated / damaged. Shake it well before use.