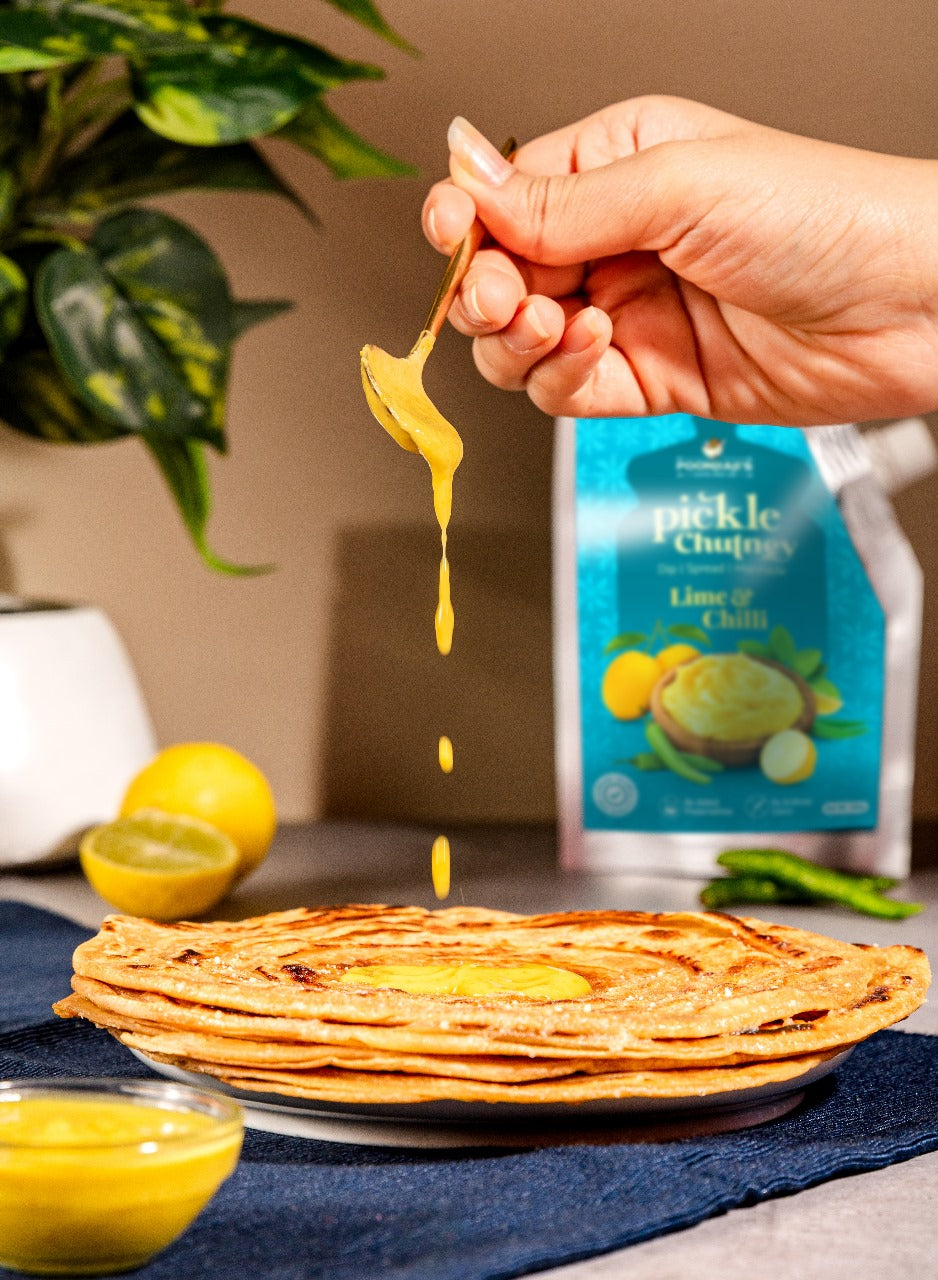 Lime & Chilli Pickle Chutney, 200g
POONJIAJI'S LIME & CHILLI PICKLE CHUTNEY is a versatile condiment that can be used in various ways.
Whether you're craving a DIP to accompany your snacks, a zesty SPREAD for sandwiches, burgers, or wraps, or a flavorful MARINADE for meats and vegetables, this pickle paste delivers on all fronts.
Made with the best quality lemons, chilies, and spice - It offers a multi-purpose way to enjoy the authentic achaari flavor in all your favorite dishes. 
Sale price
Rs. 99.00
Regular price
Rs. 99.00
Tax included.

Lime, Water, Green Chilli, Refined Vegetable Oil, Asafoetida, Mixed Spices
Store in a cool and dry place, away from direct sunlight. Refrigerate once opened. Shake it well before use.
So unique product, never had pickle in this form. I spread in a paratha and had, really enjoyed the kick of spice n khatta lemon taste!