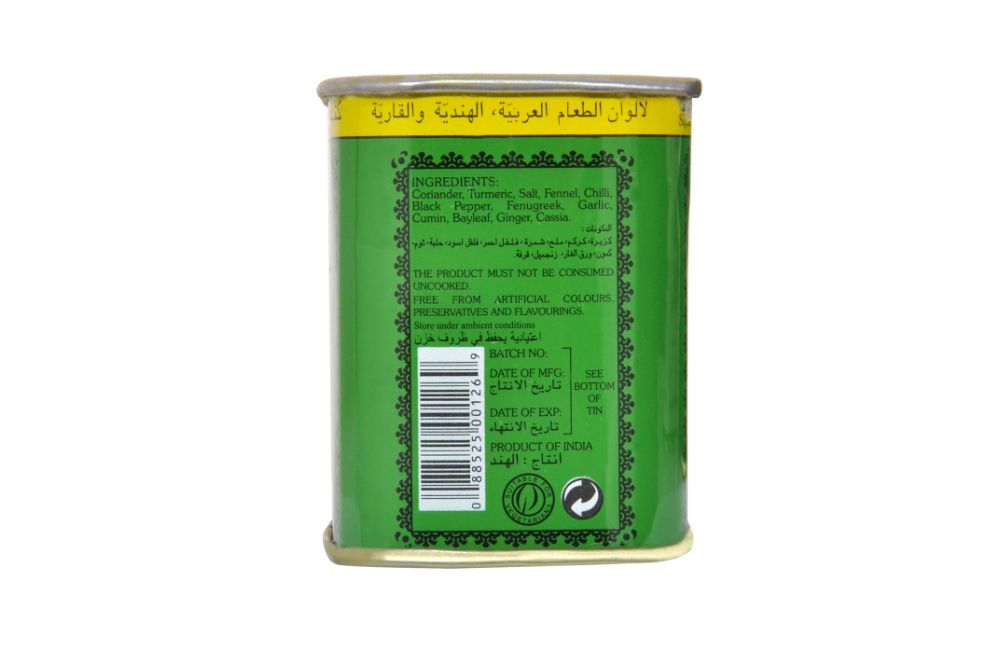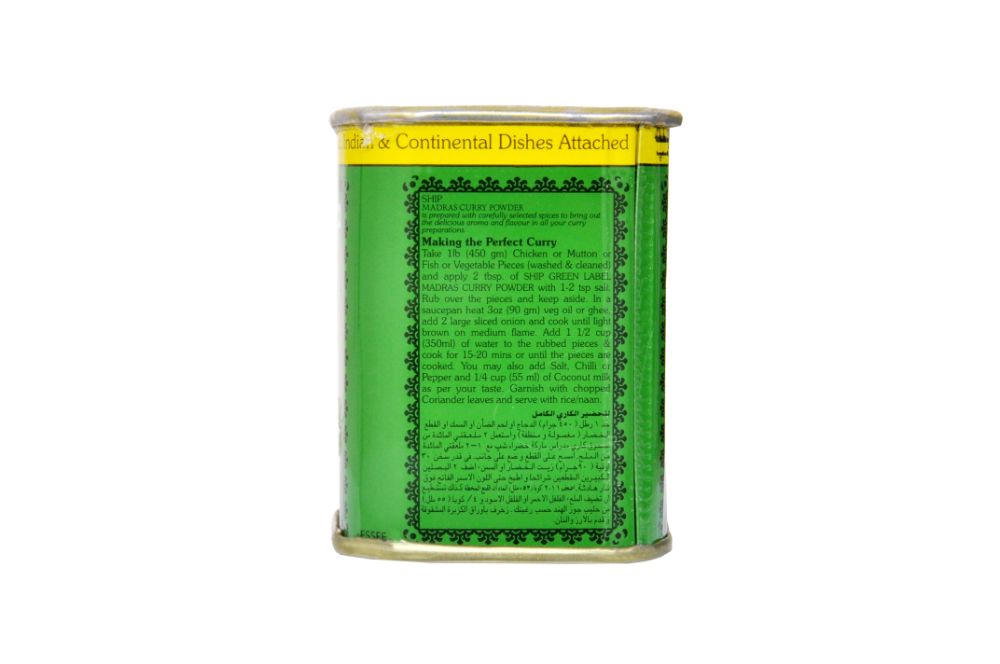 Since its inception in 1883, SHIP'S MADRAS CURRY POWDER has stood the test of time as an age-old recipe. Carefully crafted, this spice blend utilizes the highest quality natural spices, directly sourced from farms to preserve their authentic flavor and aroma, resulting in a rich yet gentle taste. With a harmonious combination of over 15+ whole spices, this supreme blend caters to a wide range of culinary delights. Its versatility makes it a general-purpose Curry Powder, perfect for elevating various cuisines to new levels of deliciousness.
Sale price
Rs. 125.00
Regular price
Tax included.

Coriander, Turmeric, Salt, Fennel, Chilli, Black Pepper, Fenugreek, Garlic, Cumin, Bayleaf, Ginger, Cassia.
Store in a cool and dry place, away from direct sunlight. Refrigerate once opened. Do not buy or use if the pack is bloated / damaged. Shake it well before use.
Yummy and quick delivery
Good price, good quality..had it the next day!
Great Curry Powder
I recently began experimenting with different curry powders and this is definitely in the top three. The container is solid, the powder fresh, and the taste is deep and flavorful. Will definitely buy again as well as try out some of their other offerings.
On time and per expectations
Easy transaction with good price.As for the product, it is THE definition of Curry powder.Thank you
Good for everything
I like this spice; this can go with almost all the stews or fired foods. It's a little hard to open tho, but I understand if they want to keep the original package.