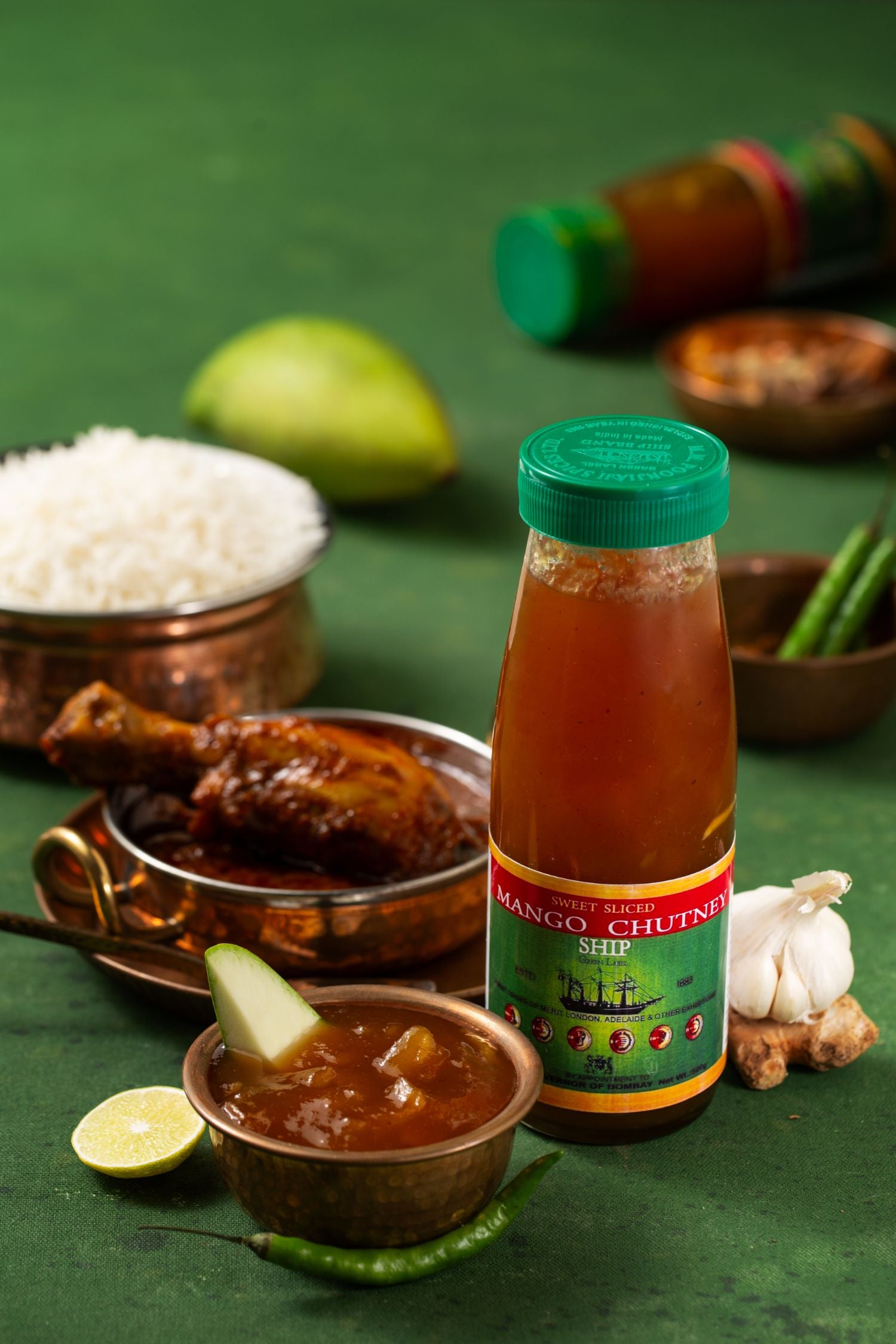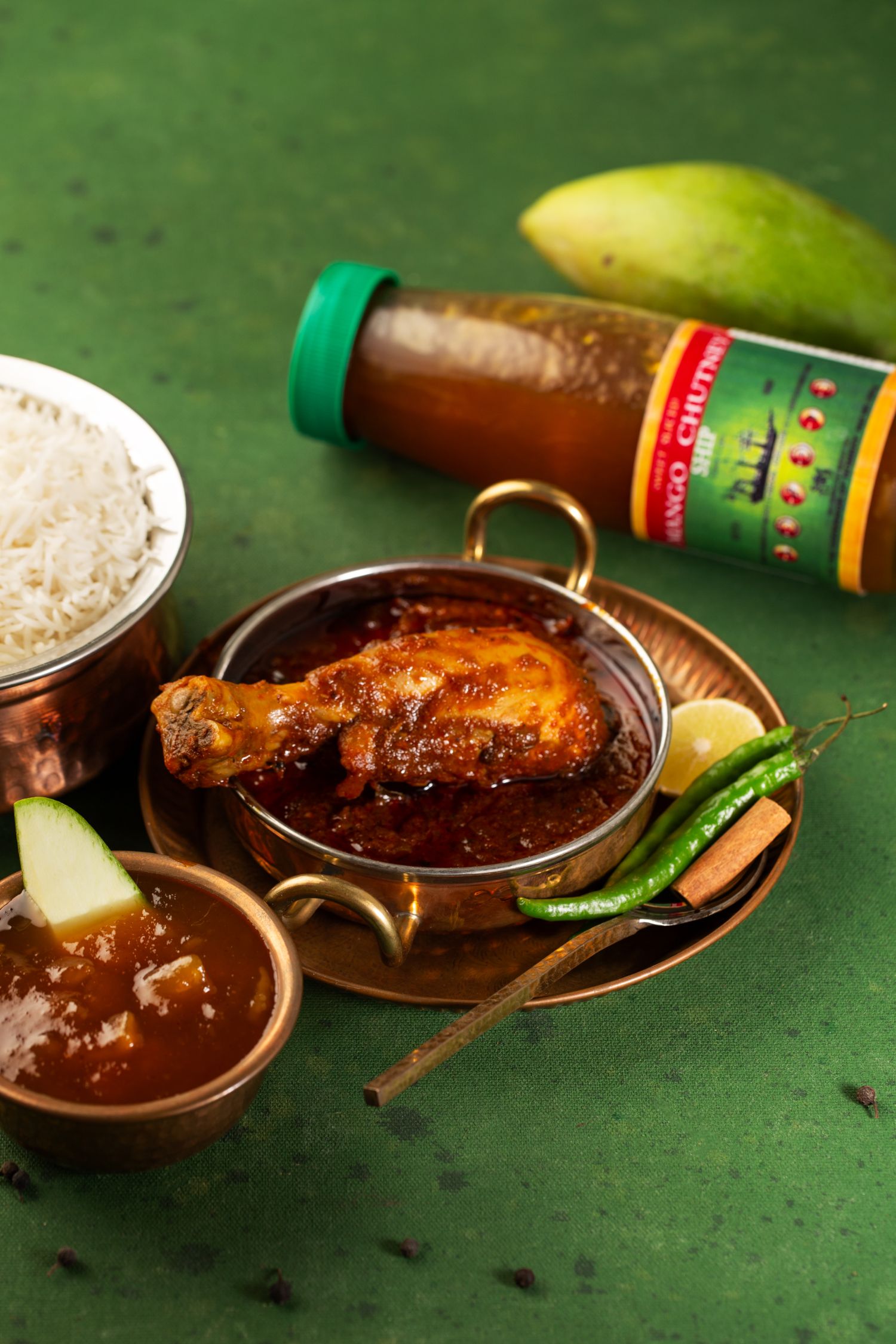 SHIP'S MANGO CHUTNEY reminds you of the summer days when this sweet mango chutney was just the right connotation of ripe mangoes and spices, giving it a lip-smacking taste. It's a perfectly tangy accompaniment for theplas, dosas, parathas, and various other snacks.
Sale price
Rs. 180.00
Regular price
Rs. 180.00
Tax included.

Mango, Sugar.Brewed Vinegar, Water, Salt, Ginger, Garlic, Chilli, Acetic Acid, Citric Acid.
Store in a cool and dry place, away from direct sunlight. Refrigerate once opened. Shake it well before use.
I love this for the mango chunks but this one was just runny chutney without any chunks worth speaking of.
This one really reminded me of the kinda mango chutney my dadi used to make. Was craving it n thought of giving this a shot. Loved it!!! Thank you for the nostalgia
I was thrilled to find this international product Major Grey mango chutney on the Amazon. The taste is so much maintained as I had found in gulf. The sweet and tangy taste beats any mango chutney in India. The bottle packing is also safe and chutney keeps the wonderful flavour of Indian mango alive. Great feeling to have an international product in Indian market.