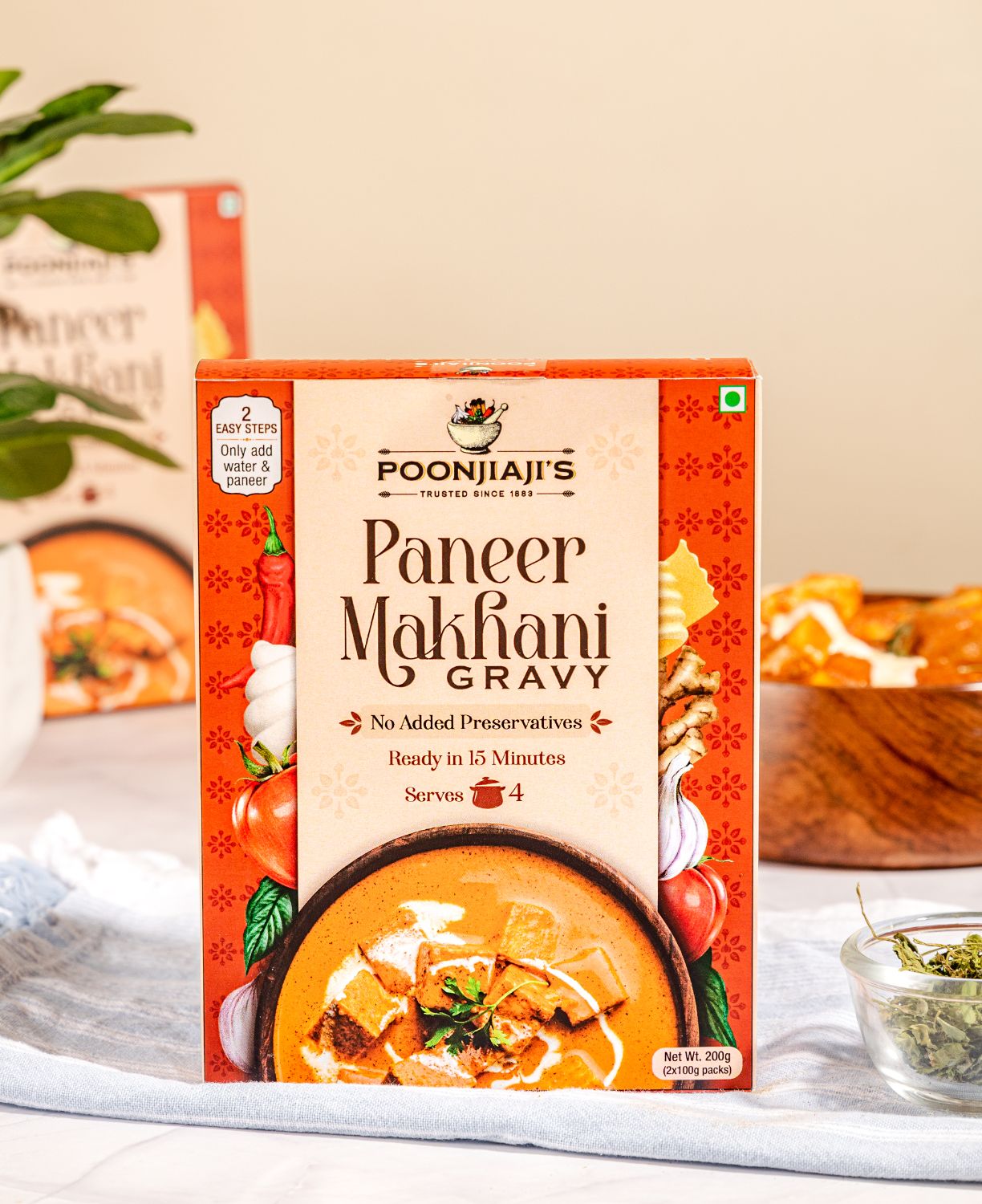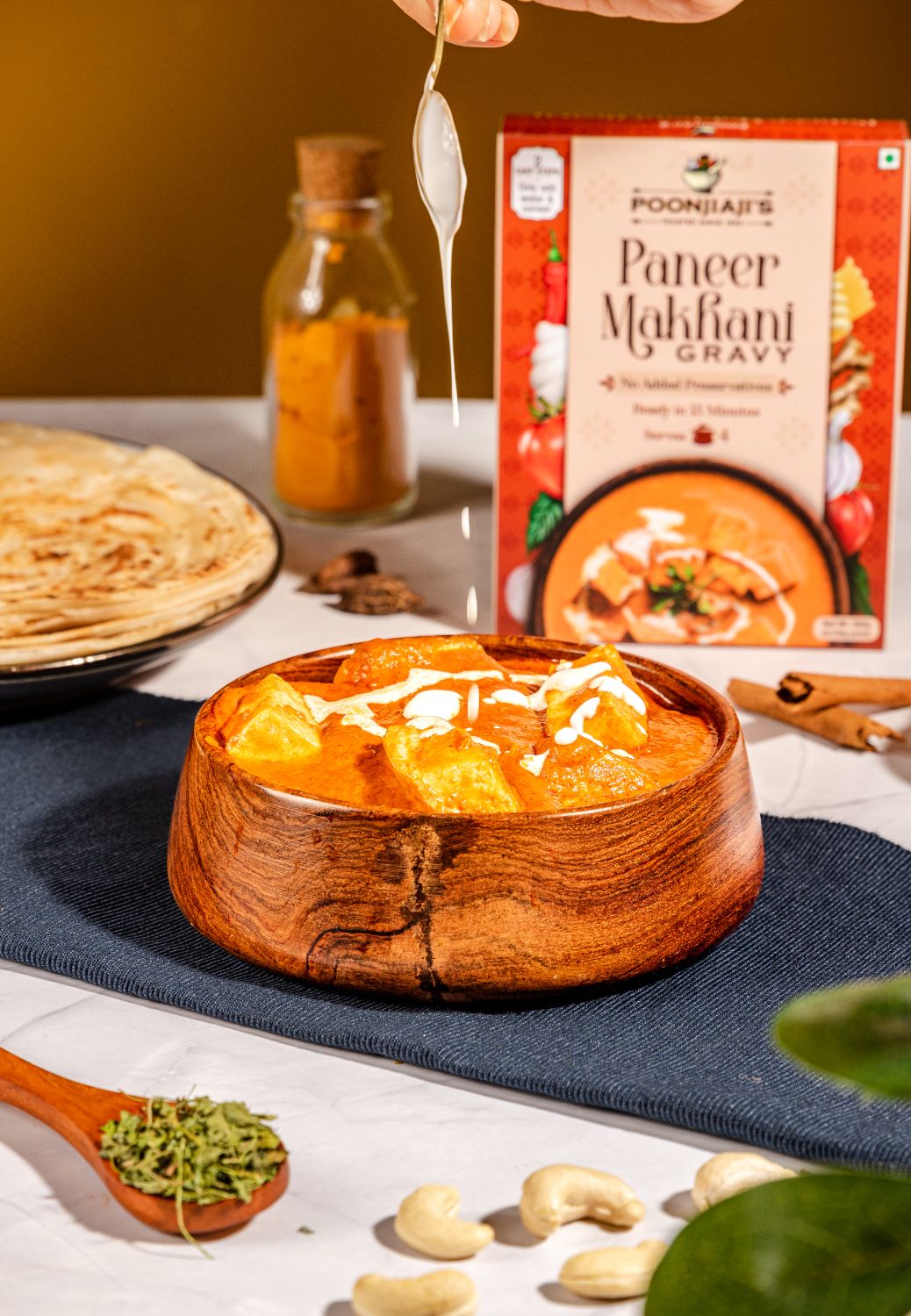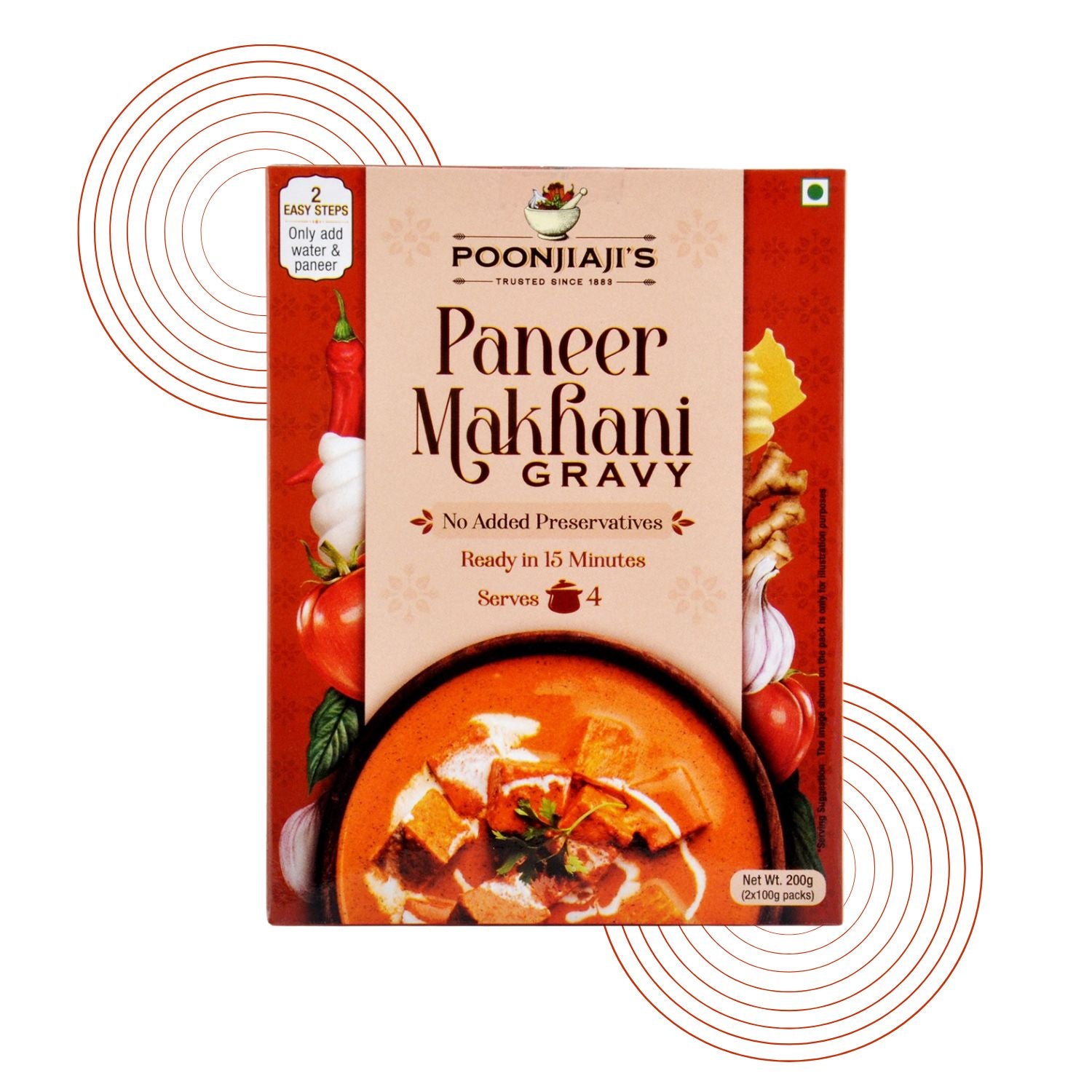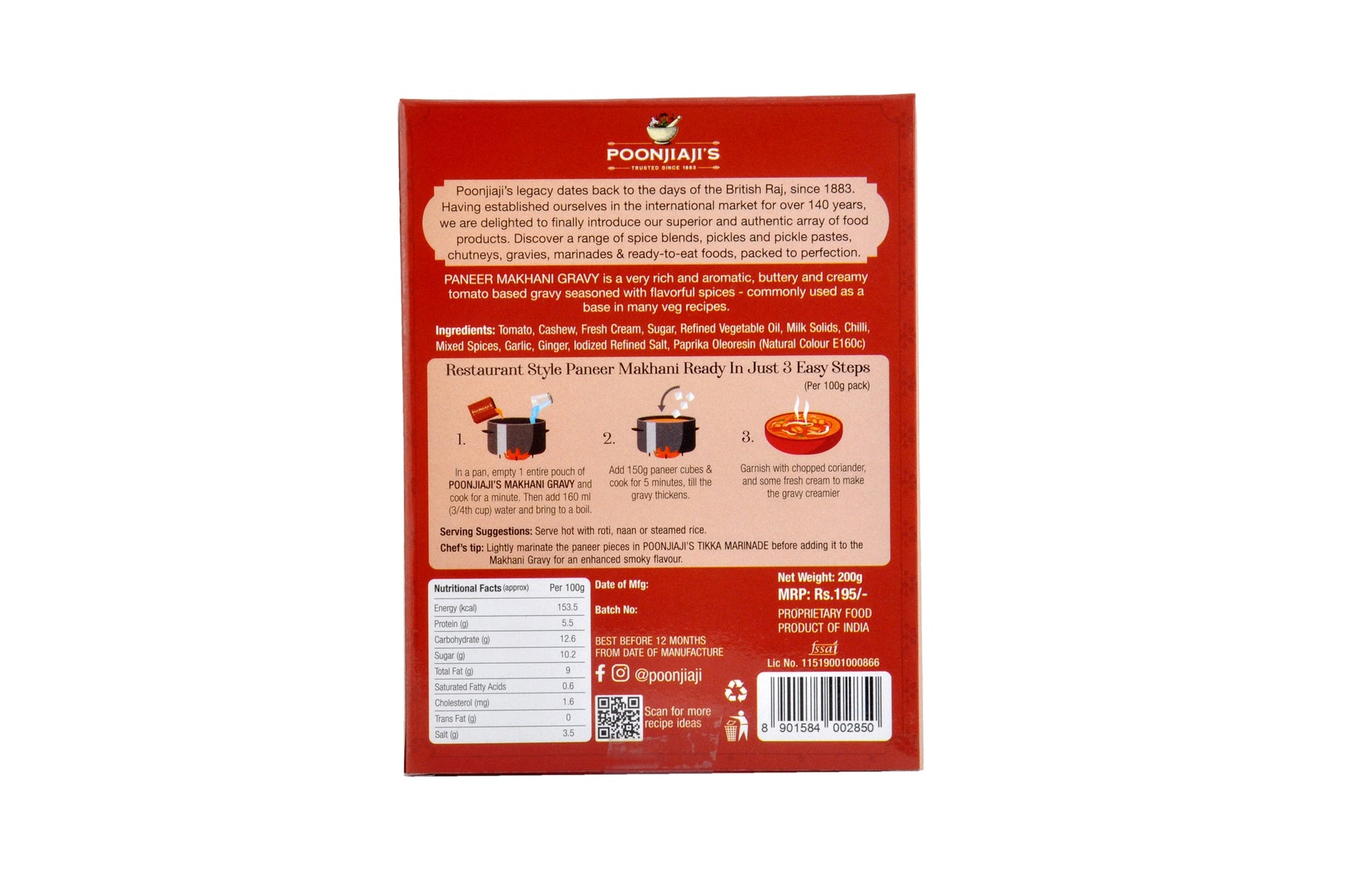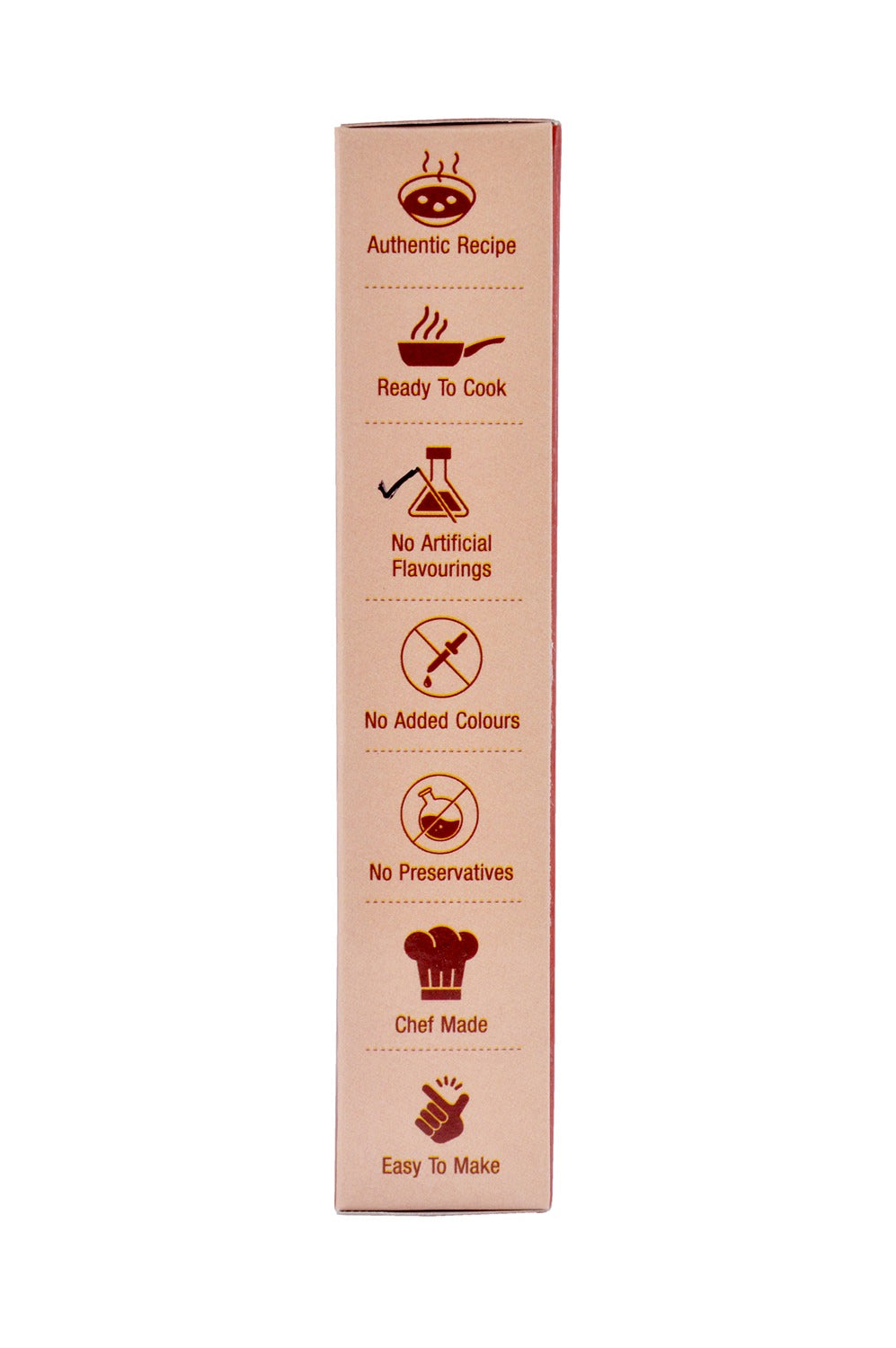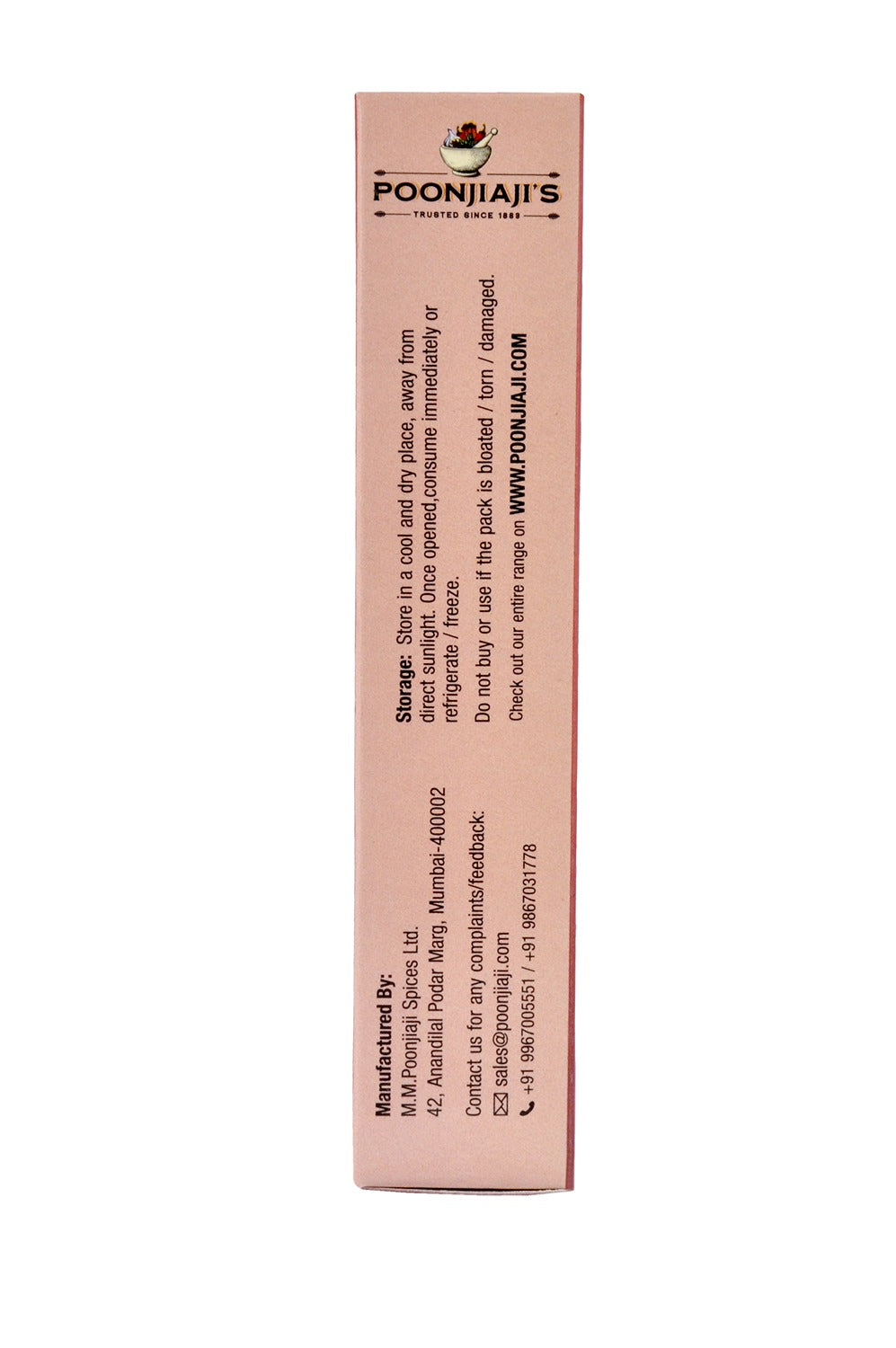 Paneer Makhani Gravy, 200g
Discover POONJIAJI'S Ready to Cook Gravies—your key to delicious meals in minutes. With authentic flavors and top-notch ingredients, these culinary wonders revolutionize your kitchen. Experience hassle-free cooking with a simple 2-step recipe, savoring every bite of exquisite flavors. Embrace the convenience of gourmet meals at your fingertips, bidding farewell to lengthy preparations.

Indulge in the decadent flavors of PANEER MAKHANI GRAVY, a luxurious and aromatic delight. Delve into the creamy, buttery tomato base infused with an exquisite blend of spices, perfectly crafted to elevate a wide range of vegetarian dishes. Immerse yourself in this culinary masterpiece, adding a touch of indulgence to every bite.
Sale price
Rs. 195.00
Regular price
Rs. 195.00
Tax included.

Tomato, Cashew, Fresh Cream, Sugar, Refined Vegetable Oil, Milk Solids, Chilli, Mixed Spices, Garlic, Ginger, lodized Refined Salt, Paprika Oleoresin (Natural Colour E160c)