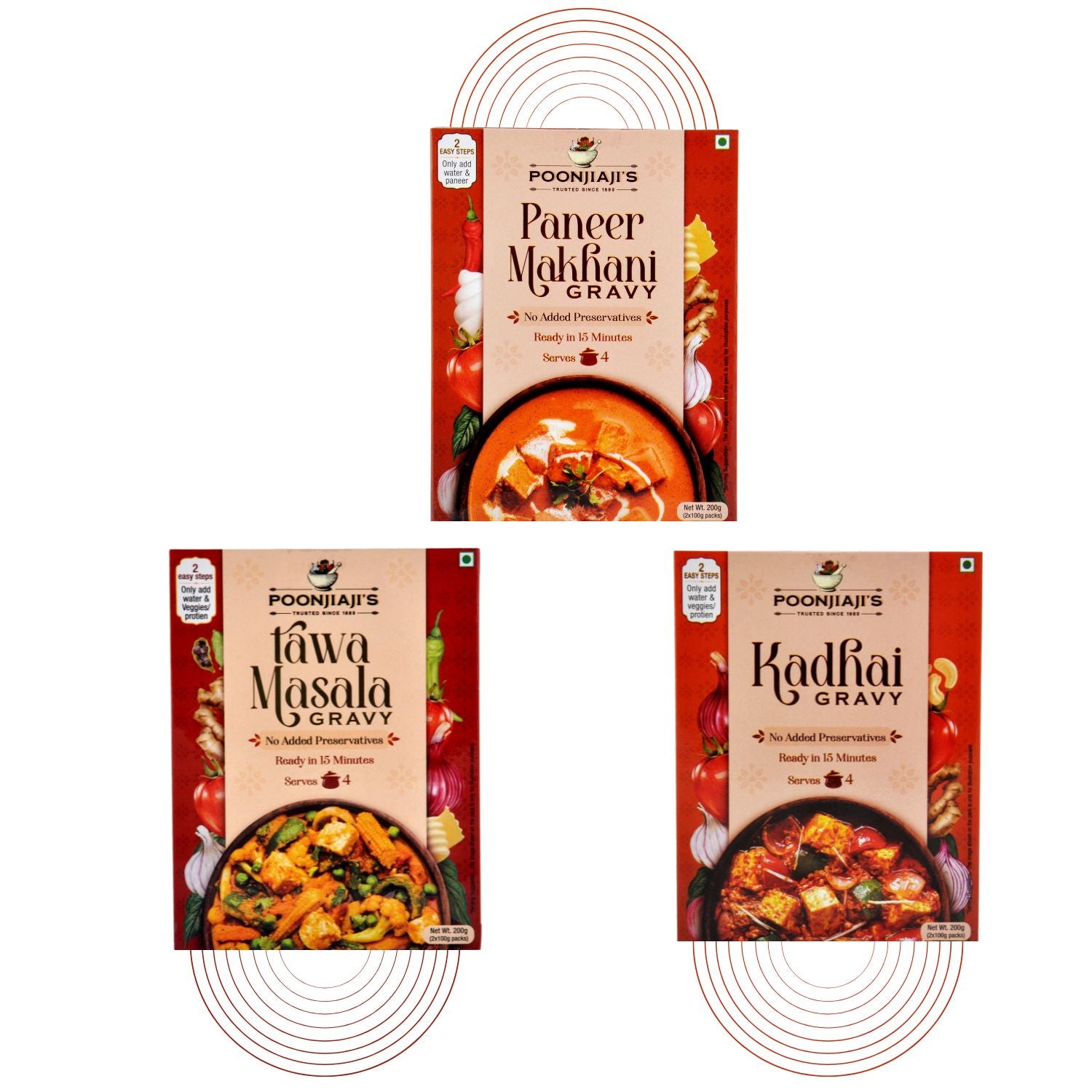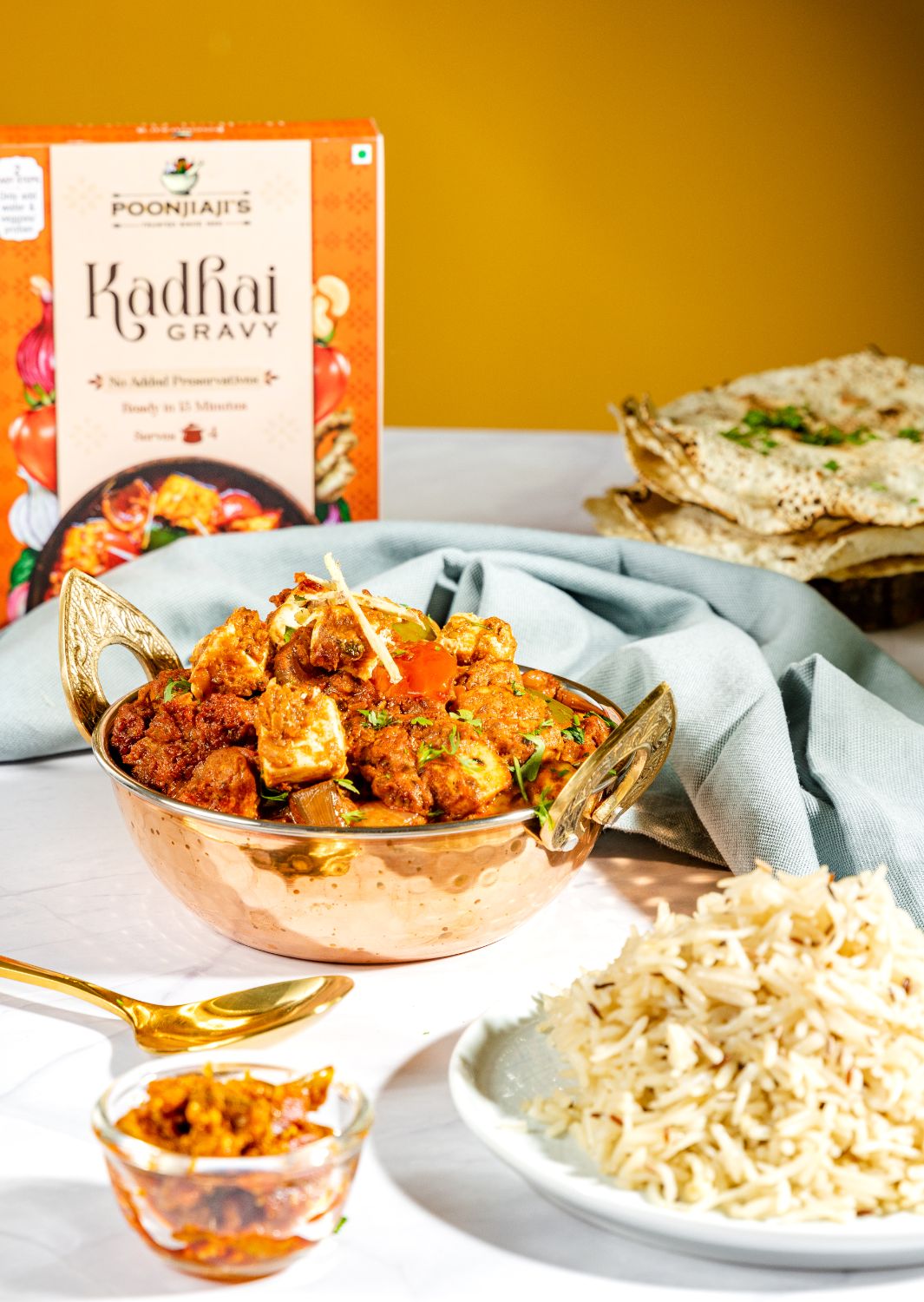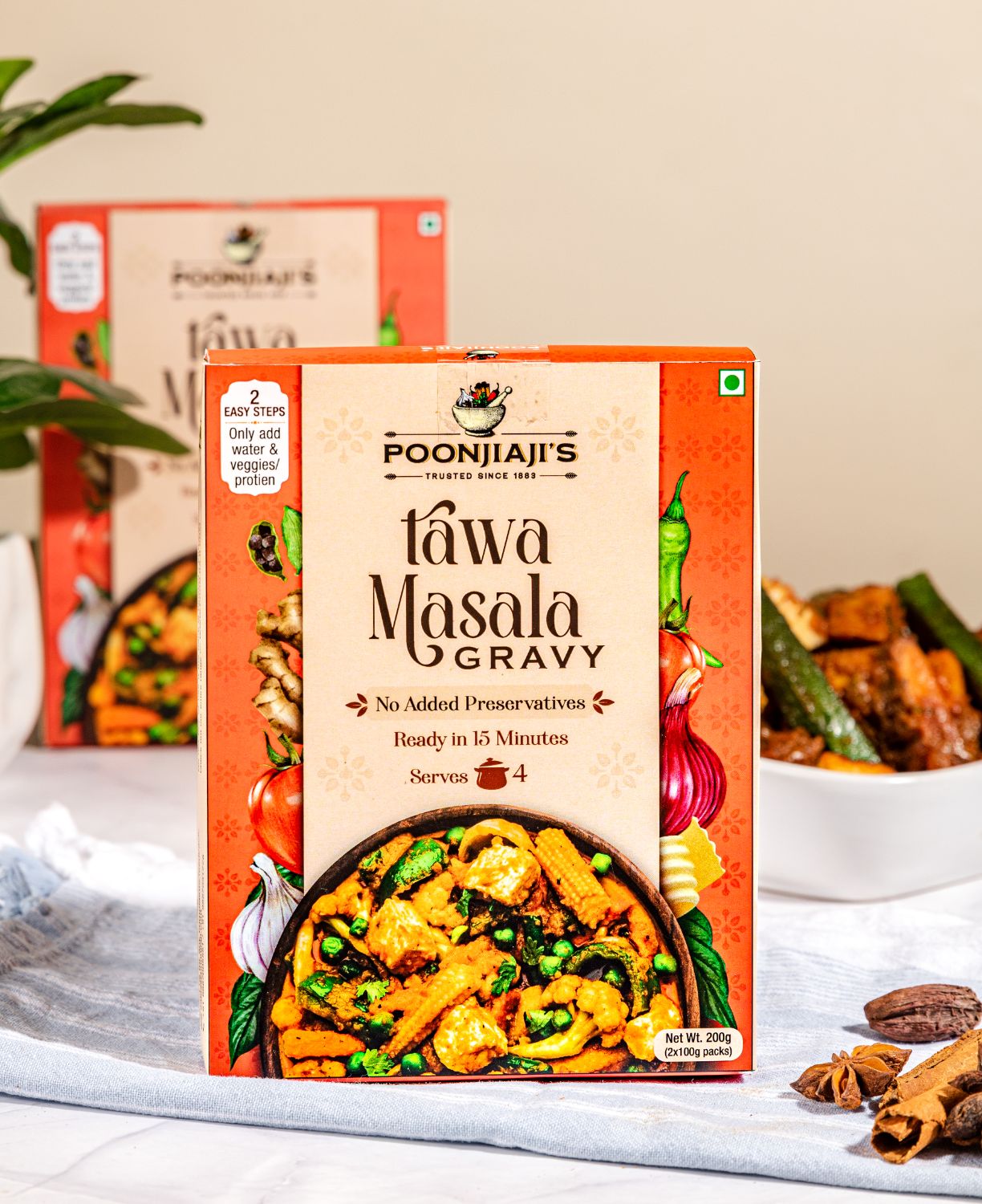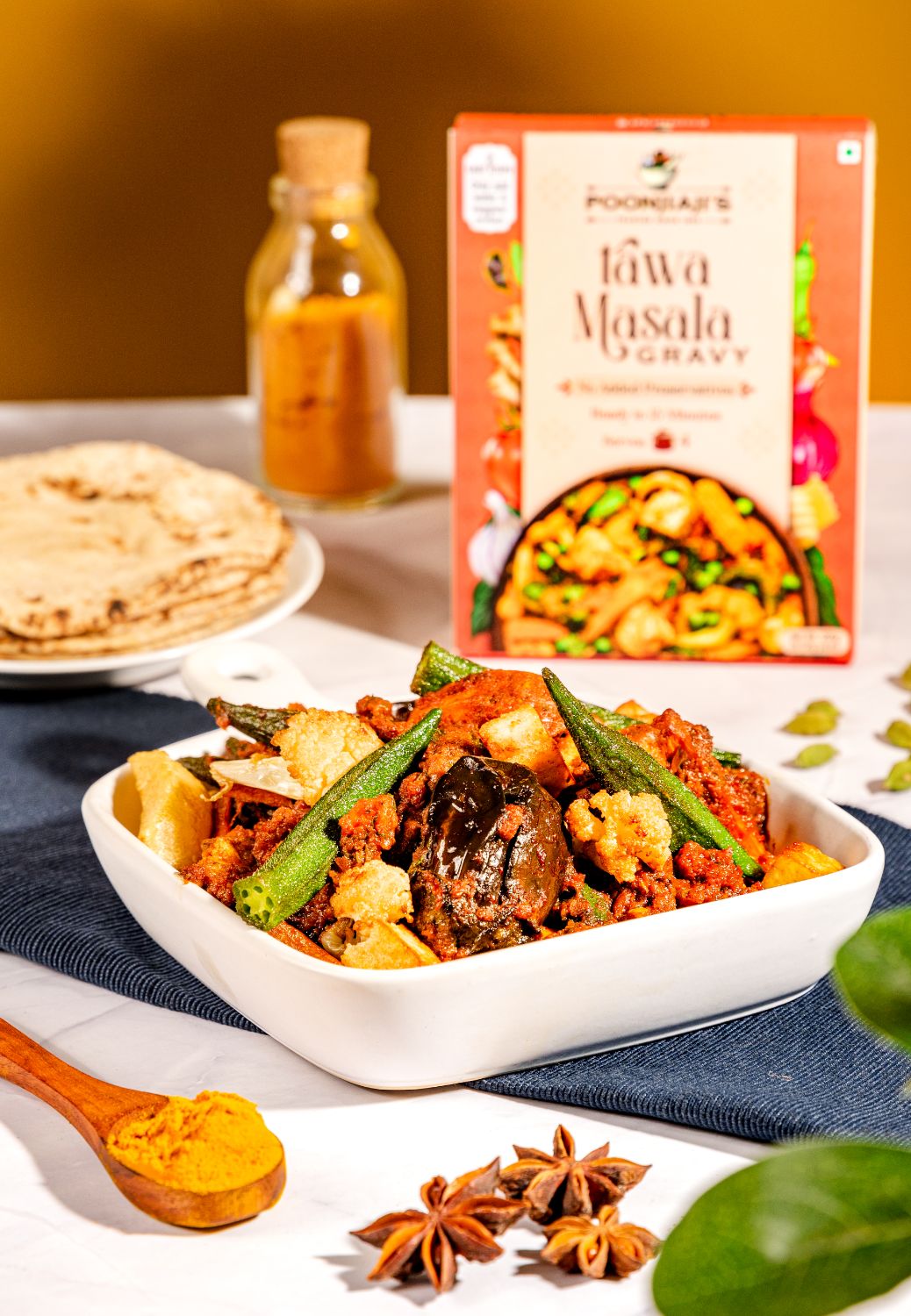 Ready to Cook Gravies Combo - Paneer Makhani, Tawa Masala & Kadhai, 200g X 3
Discover POONJIAJI'S Ready to Cook Gravies—your key to delicious meals in minutes. With authentic flavors and top-notch ingredients, these culinary wonders revolutionize your kitchen. Experience hassle-free cooking with a simple 2-step recipe, savoring every bite of exquisite flavors. Embrace the convenience of gourmet meals at your fingertips, bidding farewell to lengthy preparations.

Indulge in the irresistible KADHAI GRAVY, a tangy and rich wok-style delight. Its aromatic blend of kadhai spices, onions, and cashew paste creates a symphony of flavors that will elevate your meals to culinary perfection.

Immerse yourself in the flavors of TAWA MASALA GRAVY, a tantalizing reddish brown creation. Cooked on a tawa with a medley of vegetables/meats and infused with aromatic spices, it serves as a delightful appetizer or a delectable gravy dish.

Experience the opulence of PANEER MAKHANI GRAVY, a decadent and aromatic tomato-based delight. This buttery and creamy creation, infused with flavorful spices, serves as the quintessential base for numerous vegetarian recipes, offering a truly elevated dining experience.

Dish suggestions: An array of North Indian curries can be made using your choice of protein like paneer, mixed vegetables, chicken, meat, or fish.

Sale price
Rs. 499.00
Regular price
Rs. 555.00
Tax included.

PANEER MAKHANI GRAVY is a very rich and aromatic, buttery and creamy tomato based gravy seasoned with flavorful spices - commonly used as a base in many veg recipes.

TAWA MASALA GRAVY is a ready-to-cook reddish brown gravy cooked with an assortment of vegetables or meats on a tawa in combination with the most aromatic spices and served as an appetizer or gravy dish.

KADHAI GRAVY is a ready-to-cook tangy and rich wok-style gravy with the aroma of kadhai spices, onion, cashew paste & cream.
Ready to Cook Gravies Combo - Paneer Makhani, Tawa Masala & Kadhai, 200g X 3
Sale price
Rs. 499.00
Regular price
Rs. 555.00