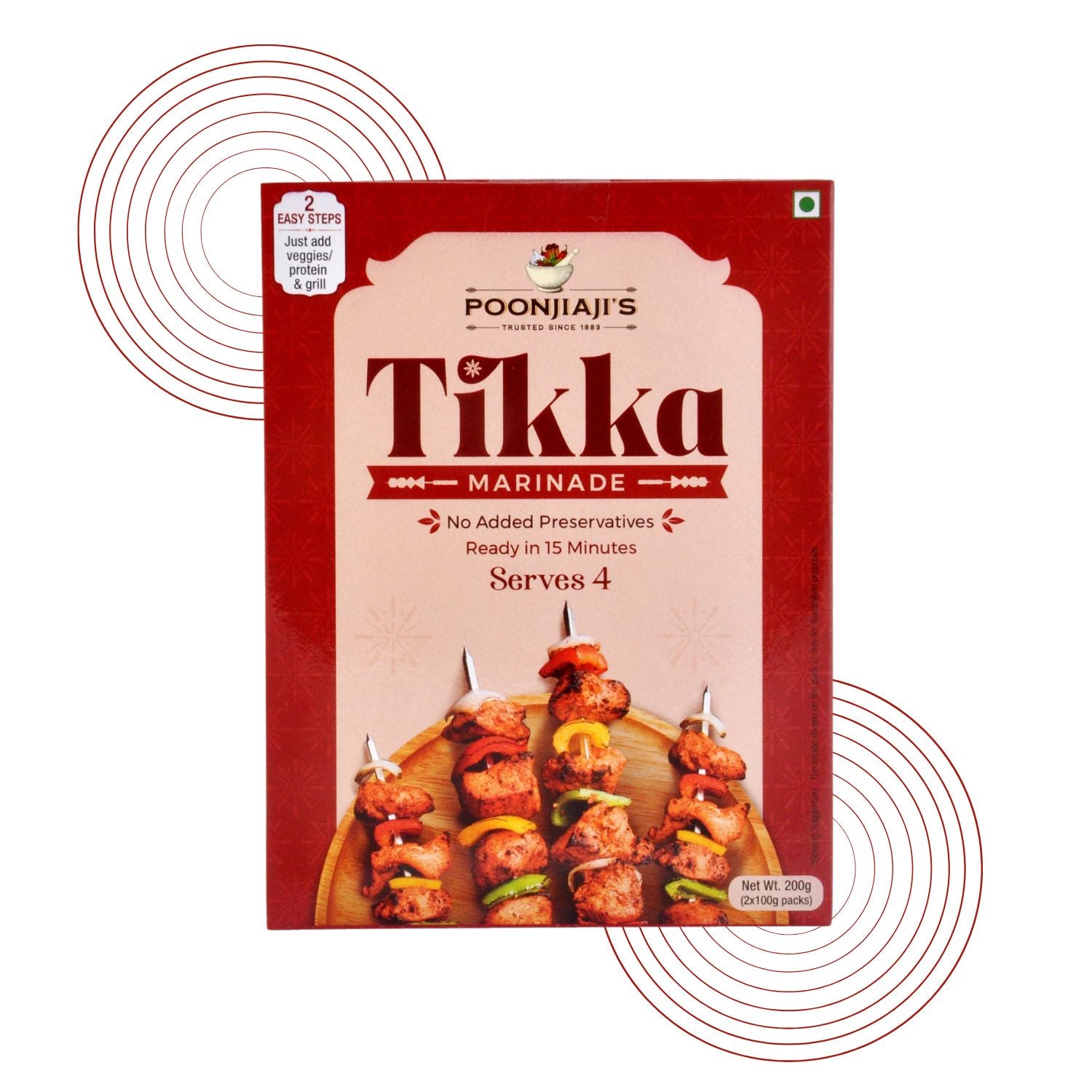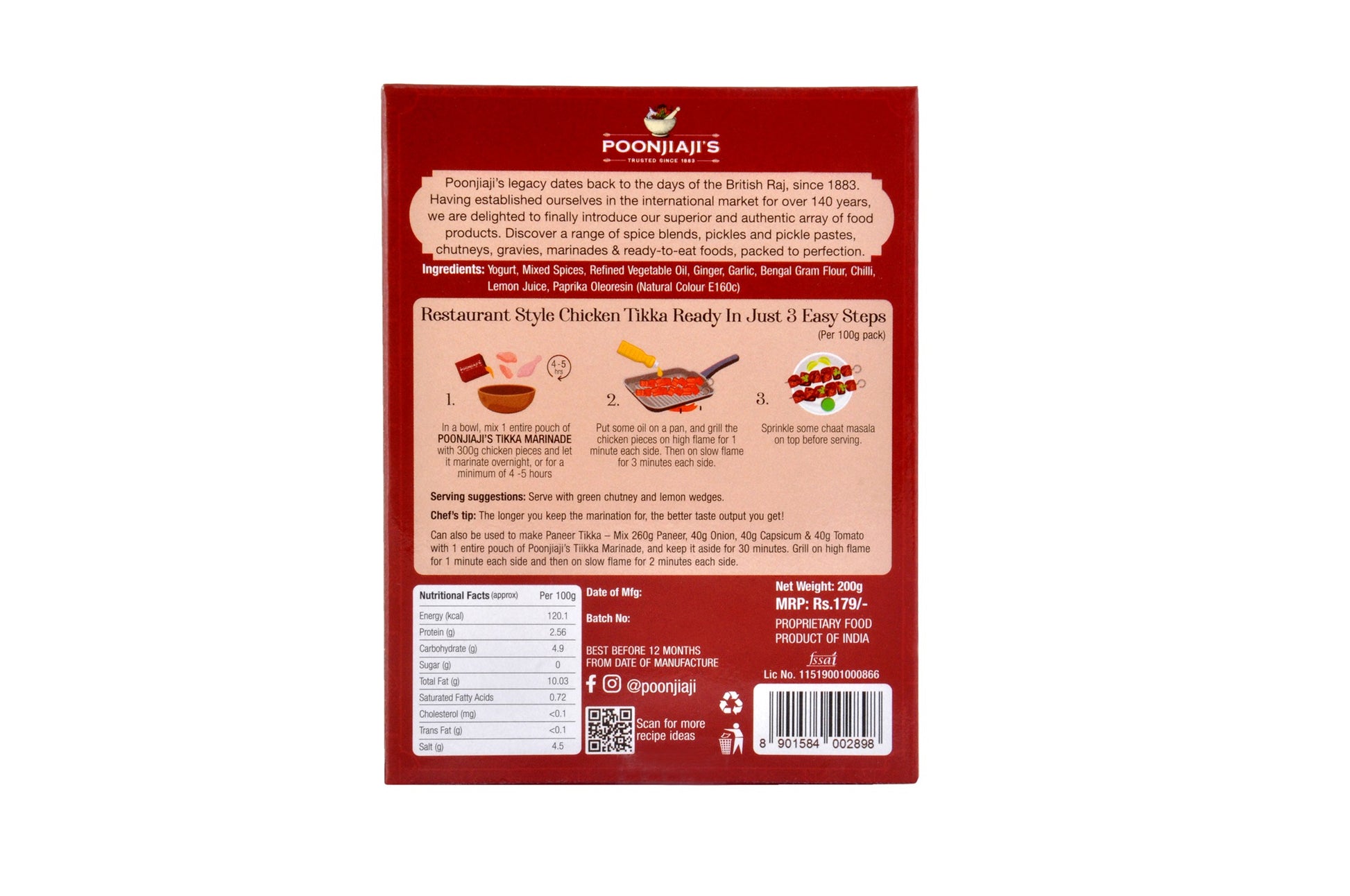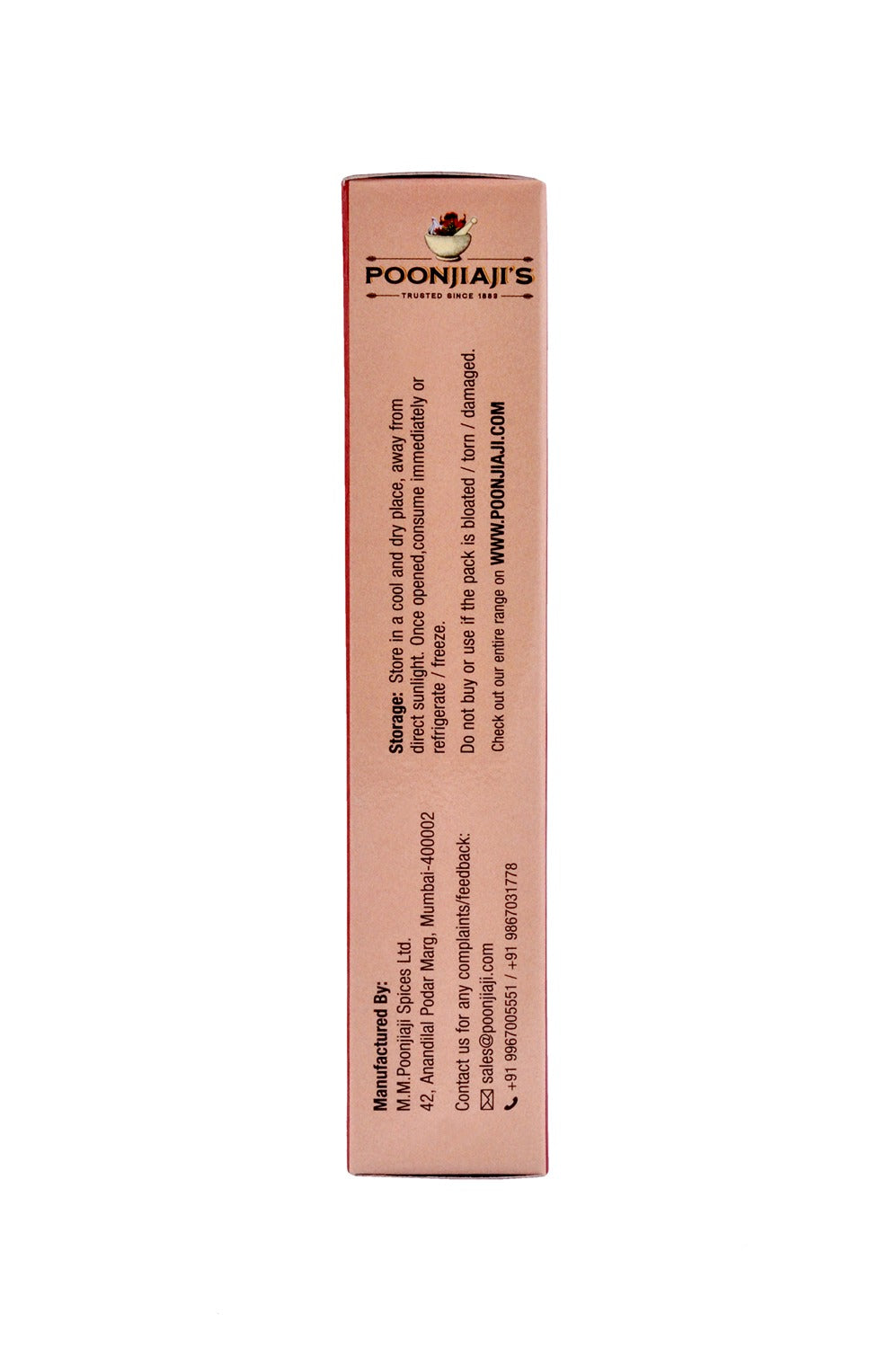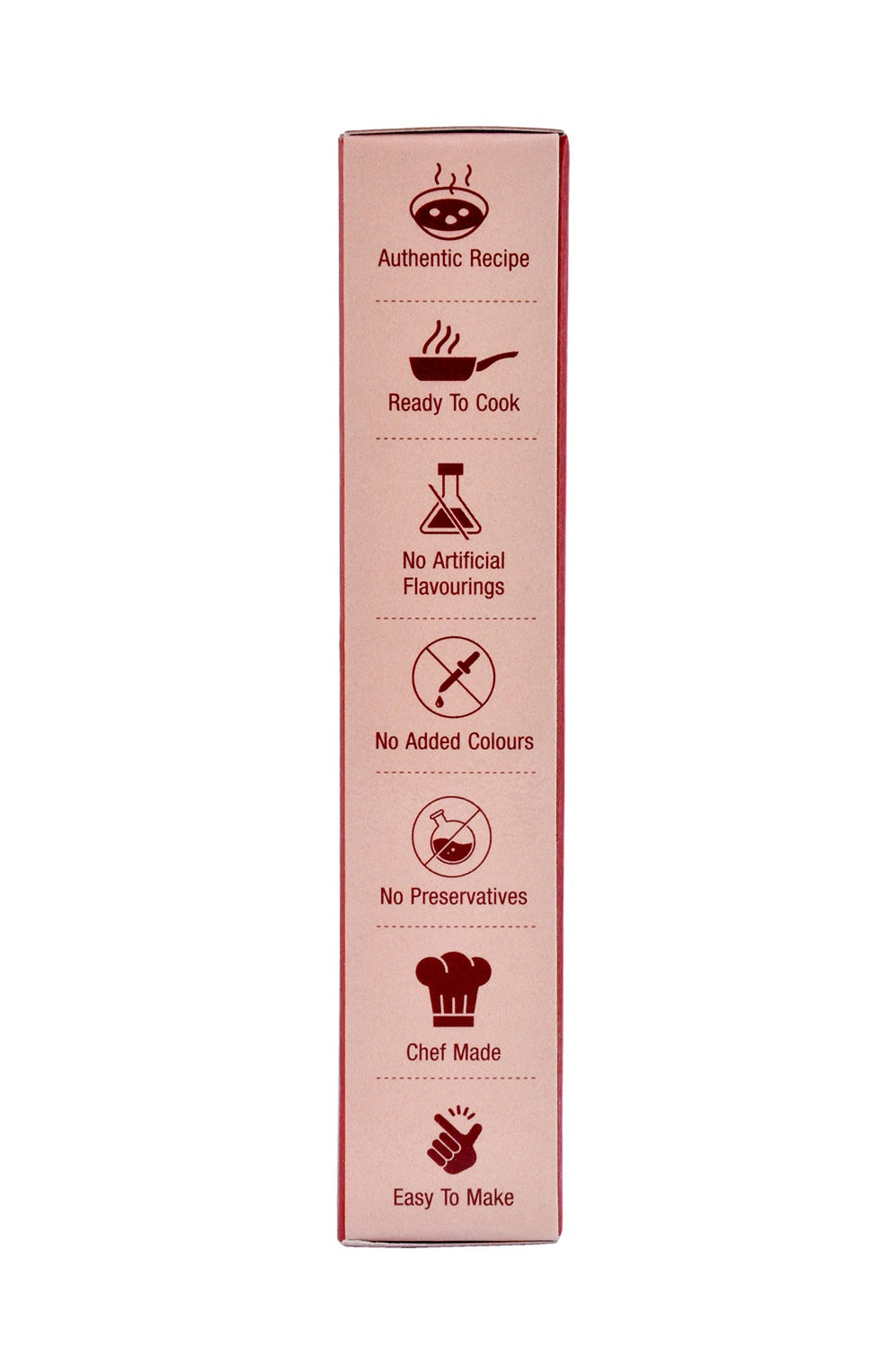 POONJIAJI'S READY TO COOK TIKKA MARINADE, on the other hand, is a classic blend of spices that is used to make one of the most popular tandoori dishes, Chicken & Paneer Tikka. This ready-to-cook paste contains a mix of spices such as paprika, cumin, coriander, and garam masala, which gives it a slightly smoky and mildly spicy flavor. It can also be used to make other popular tandoori dishes like Broccoli Tikka or Fish Tikka.
Dish suggestions: Paneer Tikka, Chicken Tikka, Fish Tikka, Mushroom Tikka, Corn Tikka and more.
Sale price
Rs. 179.00
Regular price
Rs. 179.00
Tax included.

Yogurt, Mixed Spices, Refined Vegetable Oil, Ginger, Garlic, Bengal Gram Flour, Chilli, Lemon Juice, Paprika Oleoresin (Natural Colour E160c)
Store in a cool and dry place, away from direct sunlight. Refrigerate once opened. Shake it well before use.
This was so convenient and easy to make, the taste was superb!